Aaron Warbritton's Wild Turkey Egg Rolls
Whitetail-whisperer and expert turkey-talker, Aaron Warbritton from The Hunting Public shares his Wild Turkey Egg Roll recipe (watch the video here on the Vortex Optics YouTube channel). Ironically, these things are so dang good you may think twice about sharing once they're done. Read on for a list of ingredients and the simple steps to turn your wild turkey into palate-pleasing finger food sure to impress.
Wild Turkey Egg Rolls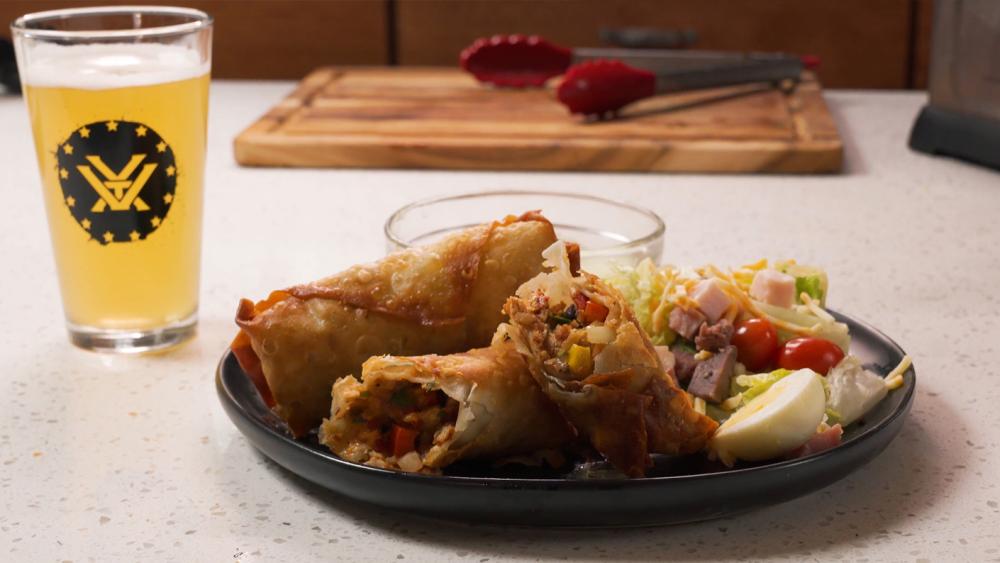 Ingredients:
1 wild turkey breast (deboned)
1 pack egg roll wraps
Oil for frying
Flour
Panko breadcrumbs
2 eggs
Water
1 red pepper, chopped
1 yellow onion, chopped
Fresh cilantro, chopped, to taste
1 15.25 oz can whole kernel corn, drained, to taste
1 14.5 oz can fire-roasted diced tomatoes, drained
1 15 oz can black beans, drained, to taste<
Spinach, chopped, to taste
Monterey jack cheese to taste
1 avocado, chopped
Ranch dressing, to taste
Juice of one lime, to taste
Cayenne pepper, to taste
Chili powder, to taste
Salt and pepper, to taste
Steps:
1. Preheat olive oil in fryer to 375˚.
2. Cut turkey breast cross-grain into thin strips.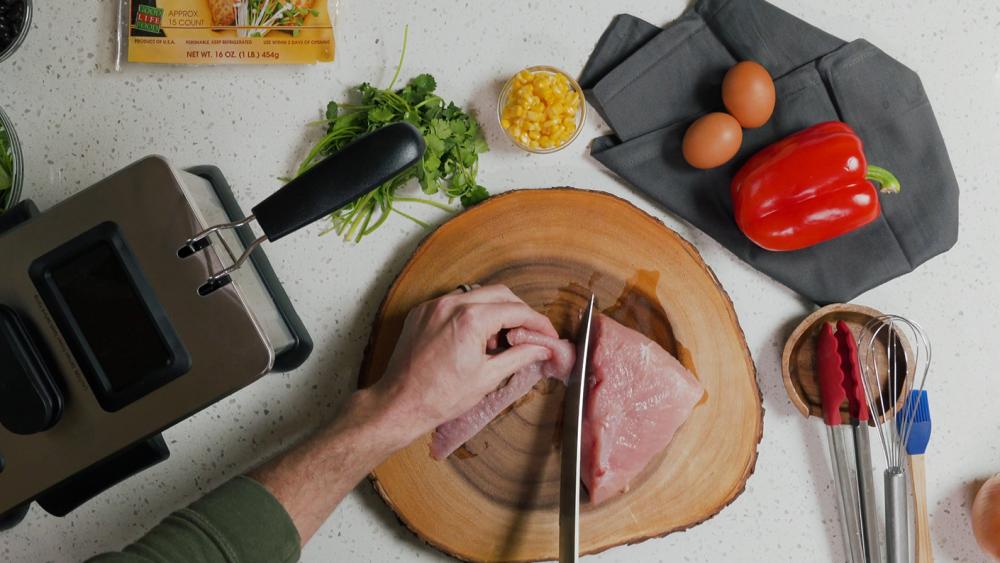 3. Combine and whisk water and eggs for egg wash.
4. Combine salt, black pepper, flour, and coat turkey strips.
5. Dip coated turkey strips in panko breadcrumbs, cover evenly on all sides.
6. Drop turkey strips in oil and cook through until golden brown. Repeat process with remaining strips, then set aside while preparing salsa.
7. For the salsa, combine diced red pepper, onion, cilantro, and spinach. Toss in corn, black beans, and fire-roasted tomatoes.
Add cheese, sprinkle in chili powder and cayenne pepper. Bam, salsa is done.
8. Blend avocado and ranch dressing for dipping.
9. Moisten edges of egg roll wrap with egg wash, add cooked turkey strips, salsa, and squeeze lime over top.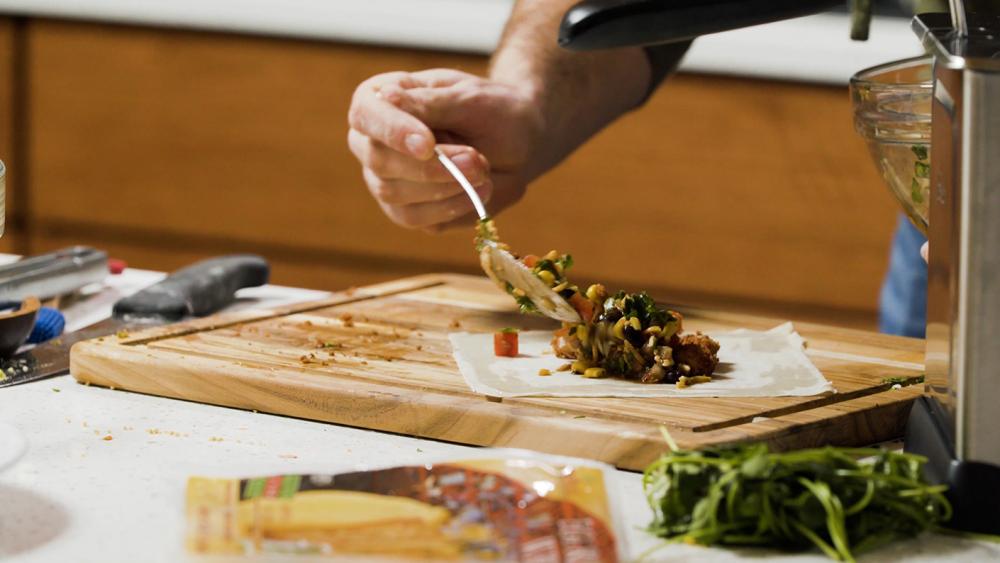 10. Fold in edges and wrap.
11. Drop in frier until golden brown.
12. Stop drooling, dip in avocado ranch dressing, and enjoy.
It's our hope you can learn and laugh along with the expert voices we feature on this blog. We want to be clear that the opinions you see featured here are just that: opinions. The content belongs to the authors and is not necessarily the opinion of Vortex Optics.
To learn more about what you've read, please like, follow, and otherwise support our authors.