The dove, the whole dove, and nothing but the dove.
Recipes perfect for your dove opener (And other upland game too…)
With dove season right around the corner, followed shortly by most other upland game birds, let's talk about some creative dishes that are simple and super tasty.
Starting September 1, your social media feeds will be flooded with popper recipes and popper pictures, so staying true to my never making a popper, I'll guide you to 5 dishes that'll wow your friends and family AND aren't wrapped in bacon. (Don't get me wrong: There is nothing wrong with wrapping your dove in bacon. I'm just showing you there are more options, and many that use the whole bird.)
I also hear that many folks don't like the taste of dove and one big reason is they are over-cooking them, which dries them out and creates a very wild flavor in the meat.
Plucking:
Plucking birds is fast, easy, and it lets you use more of the animal. Win, win, and win.
Every year, I hear from people that they breast out their doves because it's easy and it's all they've ever known. They don't have the time to pluck … Well pluck that! Plucking is really a lot easier than you think, and best of all, the kids love doing it.
Simply grab your dove with the breast up and start the pluck, grabbing the feathers and pulling opposite of the direction they grow in. Yes, it's that simple and once you've plucked them remove the feet and guts.
Wings and legs off a bird as tiny as a dove? You bet! Plus, the bones are great in any upland stock.
To remove the guts, take your knife and make a small incision right below the breast plate and shove your index finger it and hook it out. Make sure you save the dove hearts and gizzards. A real treat for the kiddos once they've spent the morning retrieving and plucking.
Skinning:
Skinning is another option to make sure you keep all usable meat and those tasty bones. Yes, tasty bones: I use the bones to make a killer dove bone broth or add them to the upland game bird stock I make.
Just pull the skin off like you would a sock—it's that easy. I start at the legs and pull towards the head, then gut and rinse. You're now left with a little skinned-looking chicken.
Breasting:
Not my favorite but it is the fastest way to get the most used meat off the bird. Find the breast plate, shove your thumb under it and pull off. The guts and legs go one way as the breast and wings go another. From there, remove skin and feathers, rinse, and get ready to cook.
Prepping doves is fun for the whole family, and it's such a versatile meat, you're sure to find a preparation everyone will love.
Grinding:
Yes, you can grind your doves and all upland game birds. This method opens so many doors for recipes like tacos, spaghettis, meatballs, and so many more. Just skin your doves and remove all usable meat, breast, legs, and wings. Run all the meat through the fine or course grinder plate and enjoy.
Letting you take advantage of every last bit of usable meat, grinding your birds will open the doors to recipes—Dove Tacos anyone?—you may never have thought of.
Boiled/slow cooked:
Take whole, skinned doves and add them to a crockpot, pressure cooker, or stock pot with water and cook them till the meat falls off the bones. Use pulled meat for soups, stews, wraps, and many other dishes. (Add veggies and herbs while cooking to add flavor to the meat.)
Recipes:
Stuffed Grilled Dove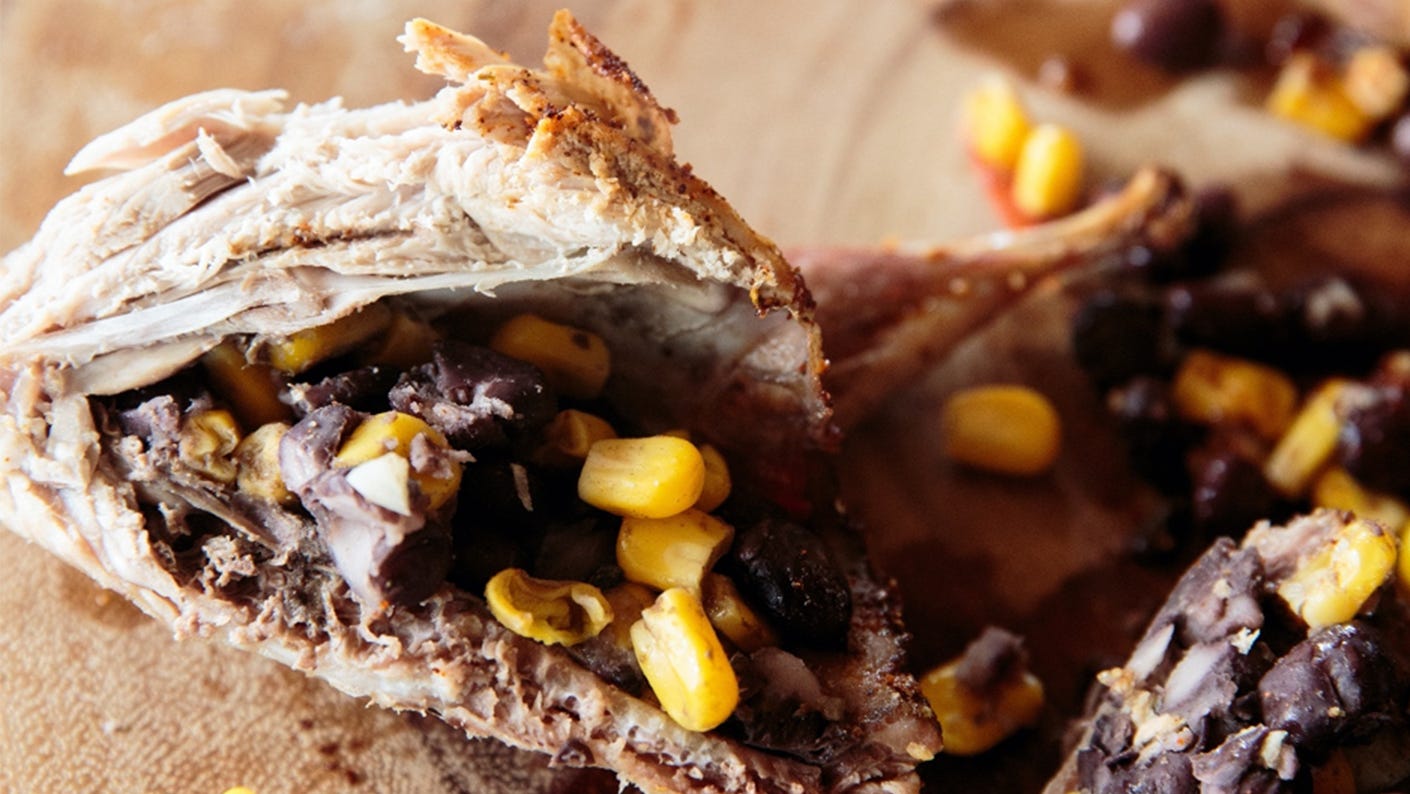 Ingredients:
10-15 whole plucked dove
2 hatch chilies, fired roasted and diced
2 ears corn, fire roasted and removed from ear
4 cloves garlic, minced
1 red onion, sliced and fire roasted then chopped
1 cup black beans
2 tablespoons paprika
1 teaspoon cracked pepper
1 teaspoon dried garlic
¼ teaspoon kosher salt
¼ cup cilantro, minced
Directions:
Fire roast your chilies, corn, and sliced onions. Once chilies are charred on the skin, remove and place in a large bowl full of ice water. Skin will peel off easy. Remove all skin. Cut corn from ears and chop the roasted onion slices.
In mixing bowl, add onions, chilies, corn, black beans, and cilantro. Mix with 1 tablespoon paprika.
Stuff each dove with 1-2 tablespoons of corn and chilies mixture.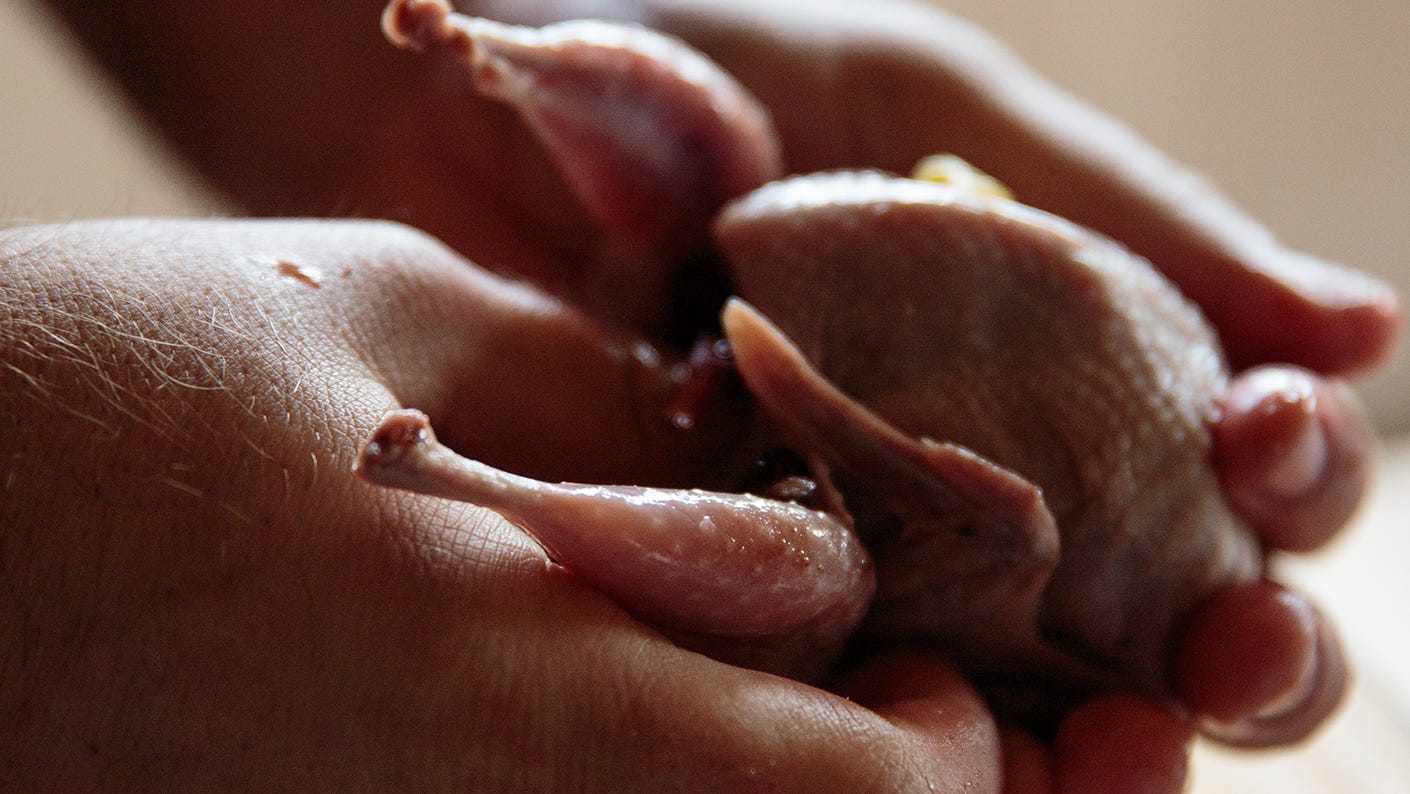 Mix remaining dry seasonings and dry rub each dove.
Grill on med-high heat until doves are med-med rare.
Remove and serve with your favorite sides.
Doves can also be baked at 350 for 15-20 minutes until med-med rare.
Ground Dove Lettuce Wraps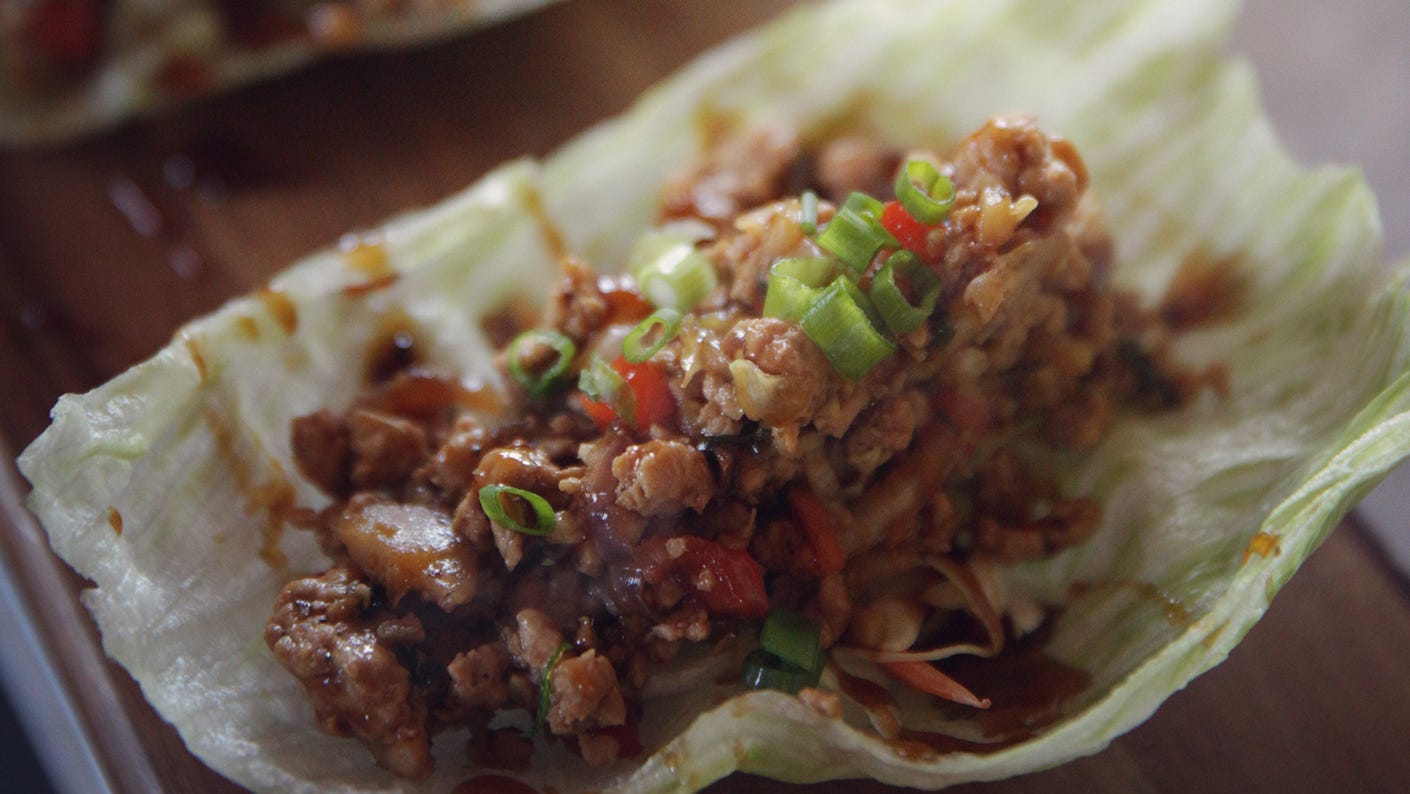 Ingredients:
1 lb. ground game bird
1 tbsp olive oil
¼ cup soy sauce
1 tbsp ginger, minced
5 cloves garlic, minced
1 red bell pepper, sliced thinly
5 green onions, chopped
1 cup shredded cabbage or coleslaw mix
3 tablespoons hoisin sauce
salt and pepper to taste
½ head iceberg lettuce, cut into half
Directions:
Add olive oil to a large skillet and heat until oil is very hot. Add ground bird and cook until no longer pink and starting to brown. Break it up with a wooden spoon as necessary. Should take about 3 minutes.
Add soy sauce, ginger, garlic, peppers, coleslaw mix, and stir-fry for another 3 minutes.
Add hoisin sauce and green onions and toss. Transfer cooked mixture to a bowl.
For more flavor add 1 cup of homemade teriyaki sauce. (See recipe below.)
Serve by placing spoonsful of mixture into pieces of lettuce. Fold lettuce over like small tacos and eat.
Top with homemade teriyaki sauce.
Homemade Teriyaki Sauce
Ingredients:
¼ cup soy sauce
1 cup water
½ teaspoon ground ginger
2 tablespoons crushed garlic
4 tablespoons brown sugar
1 tablespoon honey
2 tablespoons cornstarch
¼ cup water
Directions:
Mix all but cornstarch and ¼ c water in a saucepan and begin heating over medium heat.
Mix cornstarch and water and dissolve. Add to pan.
Heat until sauce thickens to desired thickness. About 4 minutes.
Add water to thin if you over-thicken it.
Game Bird Tortilla Soup
Ingredients:
2 cups shredded game bird meat
1 cup chopped cilantro
8 corn tortillas, roughly torn into pieces
8 oz canned diced chilies
1 can fire roasted tomatoes with juices
1 can black beans, rinsed
1 can sweet corn, rinsed
1 medium red onion, sliced thin
2 tablespoons olive oil
4 cloves garlic, minced
1 teaspoon cracked pepper
½ teaspoon salt
8 cups pheasant or chicken stock (See recipe below.)
½ teaspoon cumin
For that extra kick you can add:
2 jalapeños, chopped
1 poblano pepper, chopped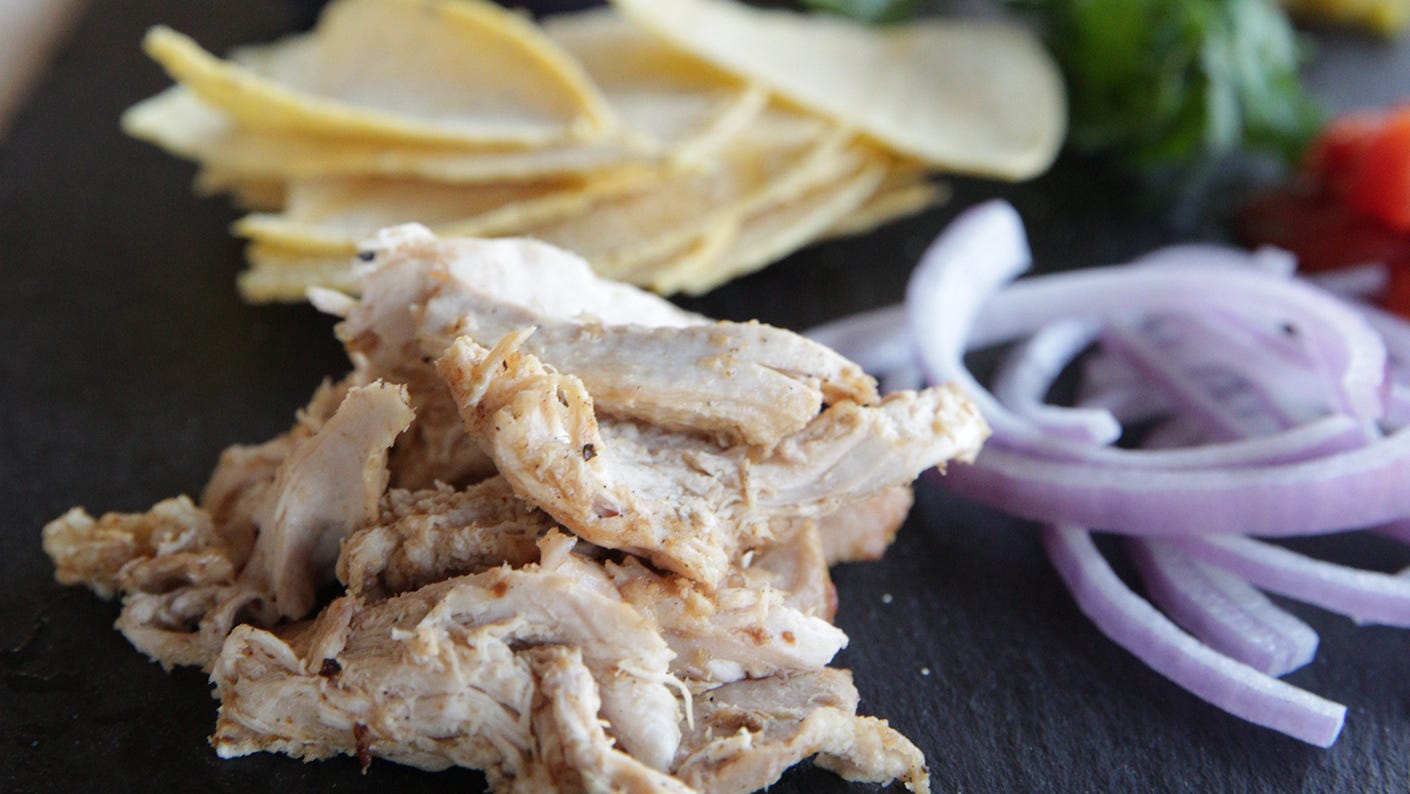 Directions:
In large stock pot or Dutch oven, add olive oil, onion, and garlic cooking over medium heat until onions start to sweat. Add cilantro, 4 torn tortillas, tomatoes and green chilies and cook for another 3 minutes, stirring continually.
Add stock, game bird meat, spices, corn, beans and remaining 4 tortillas. Bring soup to a boil and reduce heat to simmer.
Simmer for 1-2 hours allowing all the flavors to develop and the tortillas to fall apart. Pour into your favorite bowl and top with your favorite toppings like cheese, avocado, sour cream, or tortilla chips. Try a dash of lime for a sweetness to the heat.
The tortillas act as the binder. This soup is 100% gluten free for those looking for a delicious soup they can make at home.
---
Bird Stock Recipe:
Bird carcasses
1 onion sliced
3 carrots roughly chopped
3 celery ribs, chopped
Bulb of garlic, peeled and rough chopped
1 tablespoon peppercorns
2 sprigs thyme
Parsley
2 rosemary branches
2 bay leaf
(Any other herbs you'd like to add, be creative)
Preheat oven to 375 degrees. Add all veggies and bird carcasses in casserole dish. Roast for 20 minutes. (This adds depth to the stock.) Remove from oven and add to large Dutch oven or pot. Put all ingredients in a large pot and fill with water till bones are 2-3 inches covered. Bring to a boil then reduce heat so that it stays at a very gentle simmer. You don't want it to keep at a boil as it will make the stock look dirty. It won't affect the taste, but it won't look as nice and clear.
Continue to simmer gently, uncovered, for about 4 hours. Remove from heat and strain though a colander into a large bowl. Place a fine mesh sieve over another bowl and strain once more to remove any small particles. Season to taste with sea salt and pepper.
Game Bird and Dumplings
Ingredients:
1 tablespoon extra-virgin olive oil
1 tablespoon butter
1 ½ pounds skin-on, bone-in upland game bird pieces (all thighs or whole cut up game birds or a mixture of light and dark meat)
Salt and freshly ground black pepper
1 cup chopped celery
2 cups diced carrots
5 garlic cloves, minced
1 ½ tablespoons fresh thyme leaves (or 1 ½ teaspoons dried thyme)
3 bay leaves
½ cup flour
½ teaspoon garlic powder
½ teaspoon onion powder
5 cups broth
FOR THE DUMPLINGS:
1 ¾ cups all-purpose flour
½ cup cornmeal
1 tablespoon baking powder
½ teaspoon baking soda
6 tablespoons (¾ stick) unsalted butter, melted
¾ cup buttermilk
2 tablespoons minced fresh parsley, plus more for garnish
Directions:
In a large, deep pot set over medium-high heat, melt together olive oil and butter. Generously season bird pieces with salt and pepper. Brown the birds on both sides, working in batches so as not to crowd the pot (about 4 to 6 minutes per side). Transfer birds to a plate and set aside.
Add the celery, carrots, and garlic to the pot. Cook the vegetables in the drippings until they begin to soften, stirring and adjusting the heat as necessary, about 5 to 7 minutes.
Add the browned pieces, thyme, bay leaves, garlic powder, onion powder, and broth. Bring to a simmer and cook until the birds are cooked through, about 25 to 30 minutes. Remove and discard the thyme stems and bay leaves.
Transfer the cooked bird to a plate. Remove and discard the skin and bones, shred the bird, and return to the pot.
Ladle 2 cups of the cooking liquid into a large bowl or quart-sized measuring cup. Whisk in ½ cup of the flour until smooth. Continuously whisk the contents of the pot while slowly pouring in the flour mixture. Simmer and whisk until slightly thickened, about 8 to 10 minutes.
To make the dumplings, in a medium bowl, whisk together flour, cornmeal, baking powder, baking soda, ¼ teaspoon salt, and ¼ teaspoon pepper. Stir in the melted butter, buttermilk, and minced parsley until just combined.
With heat reduced to low, drop rustic, tablespoon-sized balls into the simmering broth. (Dumpling dough should be slightly sticky.) Gently add dumplings one at a time and then simmer, covered, until the dumplings are firm, about 12 to 15 minutes. Season with additional salt and pepper, to taste. Serve immediately, sprinkled with additional minced fresh parsley.
Here, the author preps the harvest with the kids. This year, try something new with those hard-earned doves!
Now that you've got these dishes be creative and tell me what you've made using the methods above. Go out there and get your hands dirty for dinner and go From Field to Plate.
It's our hope you can learn and laugh along with the expert voices we feature on this blog. We want to be clear that the opinions you see featured here are just that: opinions. The content belongs to the authors and is not necessarily the opinion of Vortex Optics.
To learn more about what you've read, please like, follow, and otherwise support our authors.