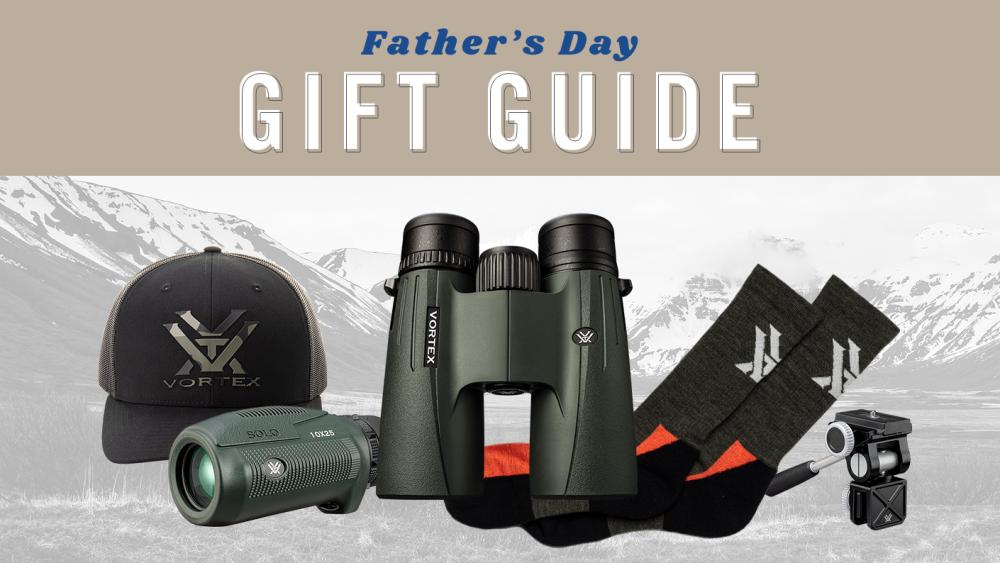 Looking for something special this Father's Day? Get some help from our Vortex® ambassadors who gave us their top picks for gifts outdoorsy dads will love.
Pro Car Window Mount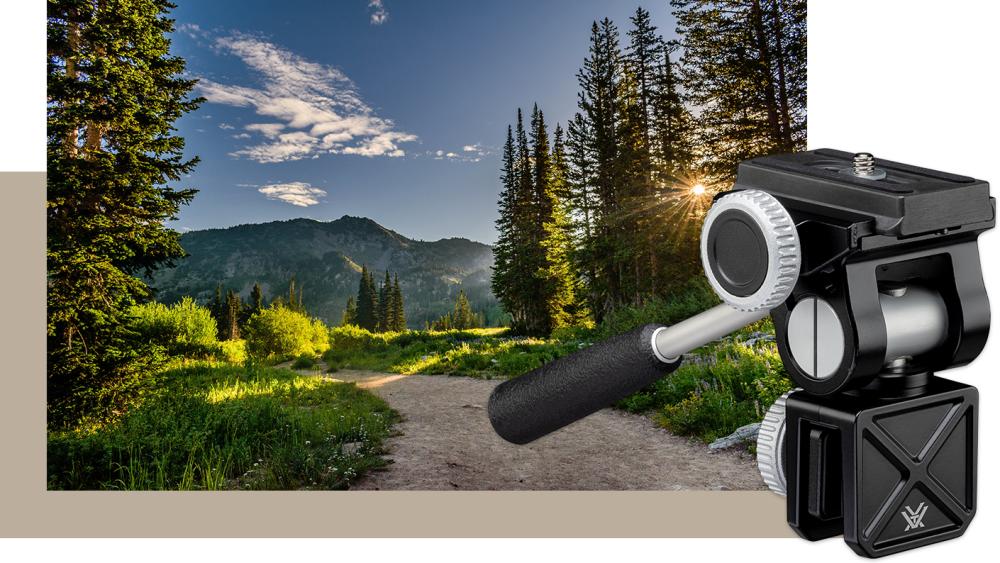 "As someone who does lots of traveling, I utilize the Pro Car Window Mount so much for scouting. This is a fantastic gift that's small but mighty and makes glassing/scouting a whole lot easier and more comfortable." – Lydia Smith, Artist
Why Dad will love it:
✔ A quick way to comfortably glass from a vehicle
✔ Arca-Swiss compatible for binos or spotting scopes
Vortex® socks
"I am absolutely obsessed with the Vortex® socks! I wear them EVERY DAY! The blend is just right, the fit is amazing, and they never seem to wear out. You can't go wrong with any of the styles and thicknesses depending on your needs. My dad is getting socks for Father's Day, for sure!" – Nick Hoffman, Nick's Wild Ride
Why Dad will love it:
✔ Super comfortable and odor-resistant Merino wool blend
✔ Durable construction and sure-fitting so they won't sag
Camo Punch Cap
"Every dad has their favorite hat – the one they reach for in the pile of hats in their closet. Whether it's the fit, finish, design, or memories made while wearing it, the Vortex® Camo Punch Cap is that hat for me. It looks sharp, fits great, and seems to bring luck anywhere I go with it. And every dad can use a little extra luck every now and again." – Justin Zarr, Bowhunt or Die
Why Dad will love it:
✔ Classic, Richardson 112 fit and distinct Vortex® logo
✔ Comfortable snap-back fit and mesh panels to keep Dad cool
Vortex® Triumph® HD 10x42 Binoculars
"The NEW Vortex® Triumph® HD 10x42 binoculars are an awesome pick for Father's Day because they are really affordable, and the glass is great. This is one of the best values out there – and we all know that dads love a good value! And, since they are a brand-new addition to the Vortex® optics lineup you know that there is zero chance that Dad has them already, which makes them a great gift!" – Nick Hoffman, Nick's Wild Ride
Why Dad will love it:
✔ Solid function, $99.99 (MAP), and the Vortex® lifetime VIP Warranty™
✔ Water, fog, and shockproof for lasting durability
✔ HD optical system for crisper color and sharper images
Vortex® Solo® 10x25 Monocular
"Whether you're someone who enjoys just getting out in nature or someone who hunts, the Vortex® Solo® 10x25 Monocular is a great product to help you get a closer look at whatever you're trying to identify while being easily packable and lightweight at the same time! I'd use this optic while bowhunting to make quick and easy judgments on animals to determine whether or not to pursue them." – Lydia Smith, Artist
Why Dad will love it:
✔ Non-slip grip and rubber-armored for extreme durablity
✔ Fully multi-coated lenses to increase light transmission for clear, crisp images
✔ Neck lanyard, included
Vortex® Viper® HD 10x42 Binoculars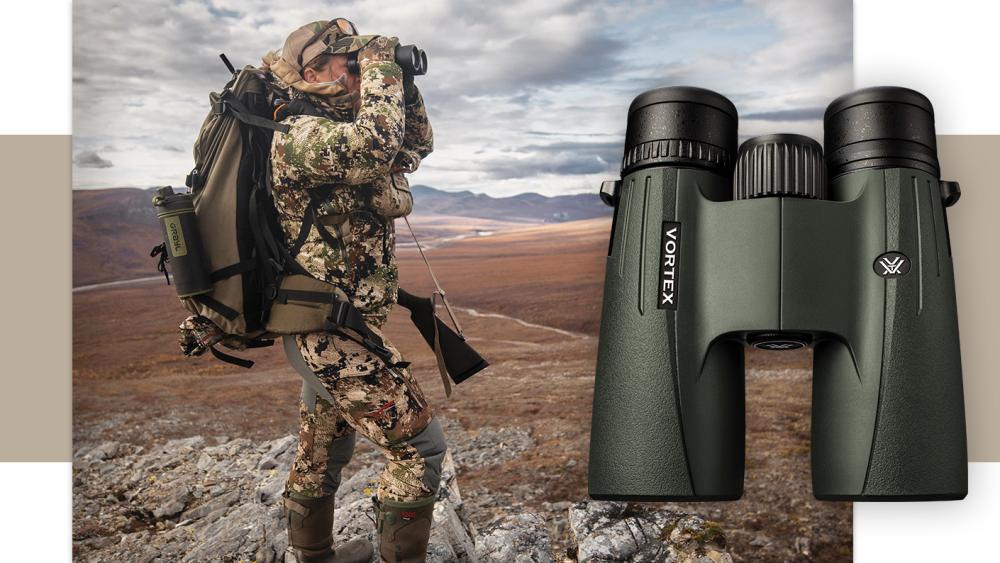 "My first pair of Vortex® binoculars many years ago was a set of Viper® HD 10x42s. Through the years, these binoculars have stood up to all the abuse I could throw at them and kept on performing just like they did when I first got them. I firmly believe that the Viper® series is the best performance-to-price value in optics right now. They perform well above their price point and make a great gift for any dad looking to step up their optics game." – Justin Zarr, Bowhunt or Die
Why Dad will love it:
✔ Ultra-hard, ArmorTec® coated lenses protects against scratches, oil, and dirt
✔ Ruggedly built for exceptional versatility
✔ Outstanding glass and advanced design features for higher clarity, sharpness, and resolution
Vortex® Crossfire® HD 10x42 Binoculars
"I get asked several times a year what is the best pair of binoculars for whitetail hunting in the Midwest that isn't going to break the bank. And my answer is always the same – the Vortex® Crossfire® HD 10x42 binoculars. At under $200 these optics are an absolute steal! If you're looking to upgrade Dad's binocular game without spending a lot, you can't go wrong with the Crossfire® series." – Justin Zarr, Bowhunt or Die
Why Dad will love it:
✔ Punches above its weight in power, function, and optical quality
✔ Impressive sight picture and low-light clarity
✔ Delivers durability backed by the Vortex® VIP Warranty™
It's our hope you can learn and laugh along with the expert voices we feature on this blog. We want to be clear that the opinions you see featured here are just that: opinions. The content belongs to the authors and is not necessarily the opinion of Vortex Optics.
To learn more about what you've read, please like, follow, and otherwise support our authors.