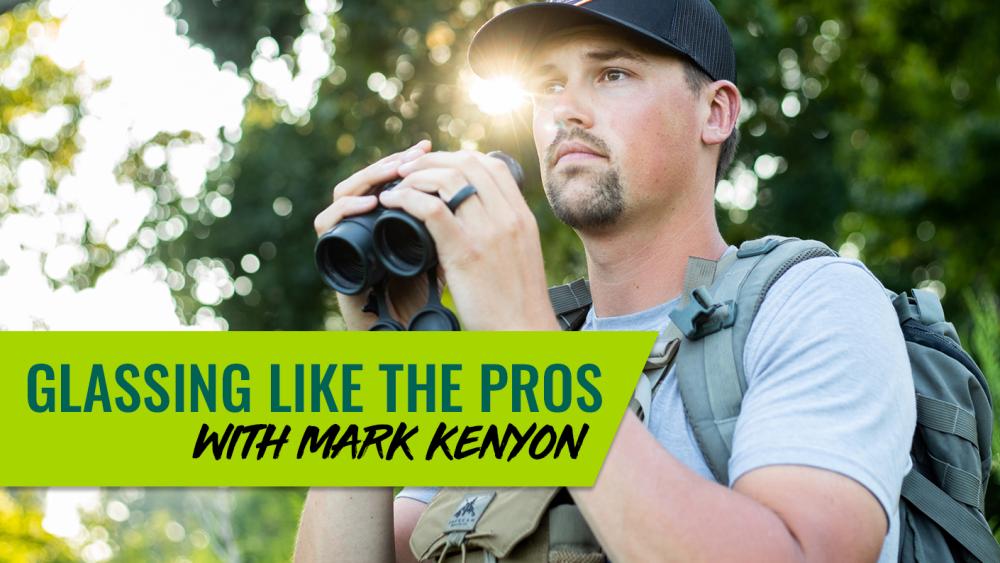 Mark Kenyon's 4 Tips for Glassing Whitetail
Whitetail deer are the most pursued and beloved big game animal in North America, and for good reason. A mature whitetail buck is arguably the greatest survivor in the North American animal kingdom, navigating both wild and human predators, across terrain as diverse as the suburbs of New York City, the marshes of Michigan, and the mountains of Montana. They are the ultimate quarry for hunters looking for a true chess match.
Just as in chess, a good view of the playing field and an understanding of where your opponent might move to next is of the utmost importance. In the deer hunting world this means glassing. Here are four tips to elevate your glassing game this season: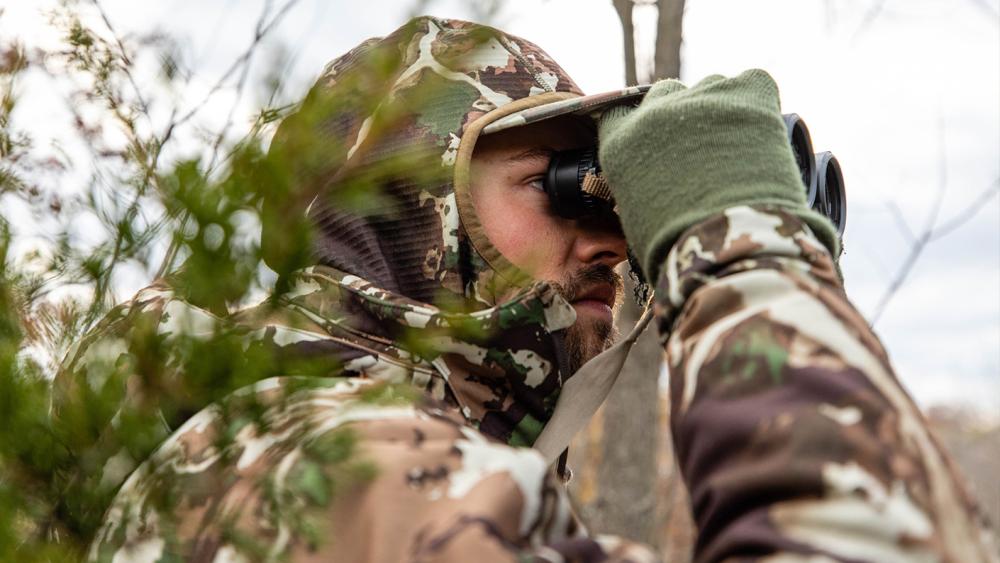 A few well-informed hunts are better than dozens of uneducated sits. The key is to gain useable intel about local deer movement through long-distance observation. If you don't have a clear handle on what local deer are doing, find a vantage point away from the area you expect deer to be most active and let your glass do the scouting for you. Don't move in for the strike until you've seen exactly how deer are moving through a given area and have developed a plan with that knowledge in mind.
Mature bucks move the most at dawn and dusk. Low-light visibility is of particular importance for whitetail optics. Make sure to choose binoculars or a spotting scope with the best low-light performance you can afford. First and last light movements are often the very most important to see. Take a deep dive into light transmission with this podcast.
Stabilize your glass. Binocular tripods are most popular in the western world, but whitetail hunters would be wise to learn from their big game hunting brethren. If setting up for a long-distance scouting session, there's no easier-on-the-eyes option than binoculars, and a tripod makes that kind of glassing session an entirely more stable and clear proposition. Check out our tripods.
Add a phone adapter to your repertoire. By attaching a phone to your spotting scope, you can record videos of exactly what you're observing, allowing you to review the footage later and better analyze the movements and deer you identified. A phone-screen view can also be easier on the eyes during long glassing sessions.
Keep up with the Countdown to Opening Day for more tips, tricks, and fun.
It's our hope you can learn and laugh along with the expert voices we feature on this blog. We want to be clear that the opinions you see featured here are just that: opinions. The content belongs to the authors and is not necessarily the opinion of Vortex Optics.
To learn more about what you've read, please like, follow, and otherwise support our authors.