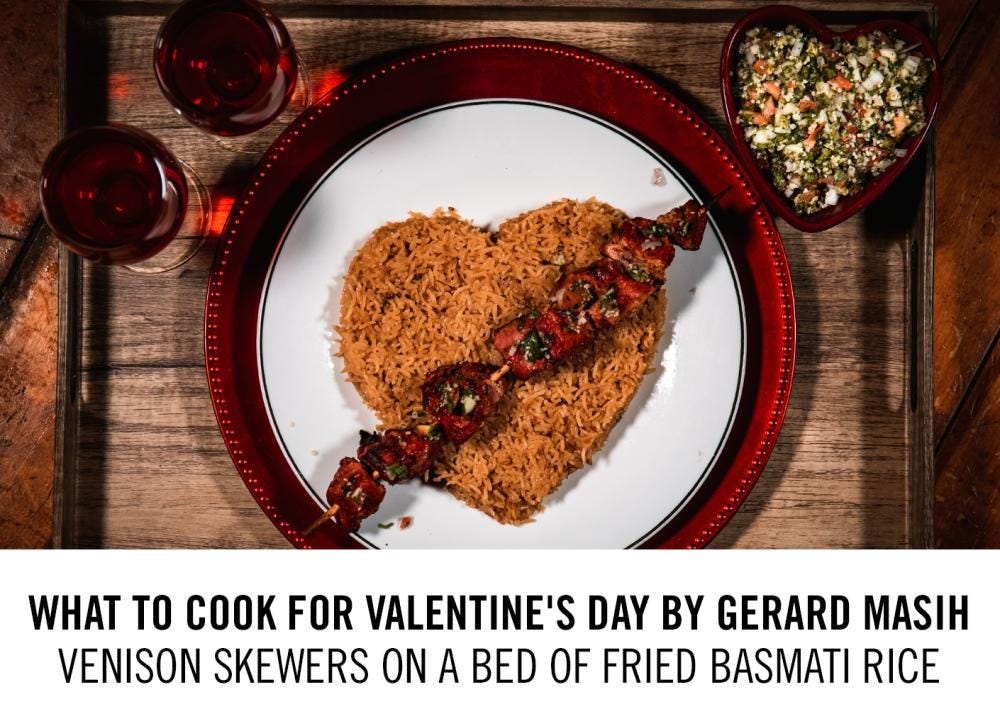 What's better than chocolates? Meat! You light the candles and turn down the lights. Gerard Masih gets you a delectable, easy recipe your Valentine won't forget. Best part? You (hopefully) have a chest freezer full of venison primed for this delicious meal. For more insight on this special meal, listen to Gerard chat with Mark Boardman on the Vortex Nation™ Podcast.
Ingredients:
2 lb. of venison, cubed (season the venison in a yogurt based marinade)
1 tsp. red chili powder
½ tsp. black pepper
1 tsp. fresh garlic paste
1 tsp. fresh ginger paste
1 tsp. cumin seeds
Salt, to taste
Directions:
1. Grind the ingredients into a fine powder.
2. Mix all the ingredients into the yogurt.
3. Evenly coat venison cubes in the mixture and let marinate in the fridge for 1-2 hours.
4. Preheat grill to medium-high temp (roughly 375º).
5. Place marinated venison cubes on skewers, grilling evenly over direct heat (130º-135º for medium-rare).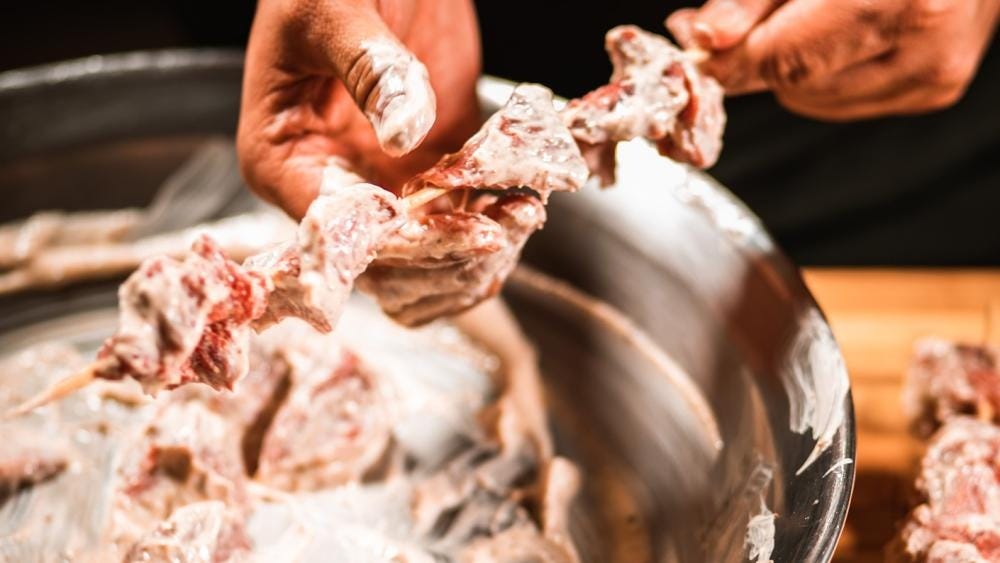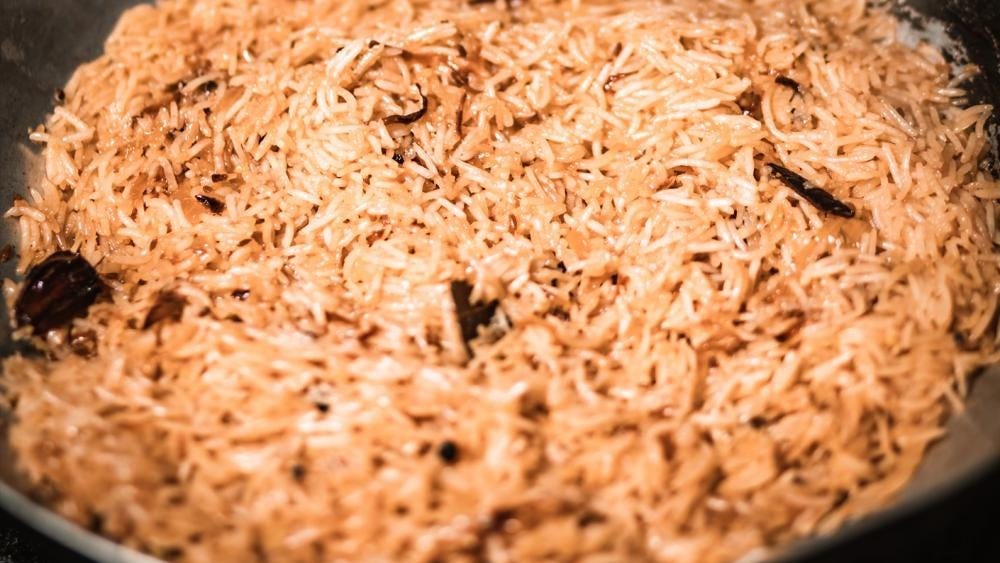 Ingredients:
1 cup of rice
1 yellow onion, chopped
1 tsp. cumin seeds
1 tsp. salt
1 tsp. canola oil
2 cups water
Directions:
1. Soak rice for one hour, then drain.
2. Brown onion in canola oil until golden brown.
3. Add cumin seeds into the pan with onion and sauté for 1-2 minutes.
4. Add water and salt.
5. Bring to a boil, add rice and simmer until water evaporates and rice becomes soft.
Ingredients:
1 cup bulgur
2 cups water
2 bunches parsley
12 large mint leaves
½ cucumber, peeled
5 scallions
3 tomatoes
2 lemons, juiced
½ cup olive oil
Salt and pepper, to taste
Directions:
1. Put bulgur in a bowl, cover it with an inch of just-boiled water, and let it sit at least 20 minutes. (It will double in size.)
2. Wash and dry parsley and mint. Remove the stems, finely chop the herbs together, and put them in a large mixing bowl.
3. Peel and deseed the cucumber half. Slice it lengthwise into thirds, then chop.
4. Chop the scallions and tomatoes. Then add to the cucumber, parsley, and mint.
5. Drain any remaining water out of the bulgur and add it to the vegetables.
6. Add the lemon juice, olive oil, pinch of salt, and pepper to the salad and mix well.
It's our hope you can learn and laugh along with the expert voices we feature on this blog. We want to be clear that the opinions you see featured here are just that: opinions. The content belongs to the authors and is not necessarily the opinion of Vortex Optics.
To learn more about what you've read, please like, follow, and otherwise support our authors.