WILD HOLIDAY DISH: HERB & GARLIC BUTTER VENSION
Share the gift of a great hunting season with the people you love, no wrapping paper required. Jeremiah Doughty, founder of From Field To Plate, makes it simple with this holiday recipe.
Herb & Garlic Butter Venison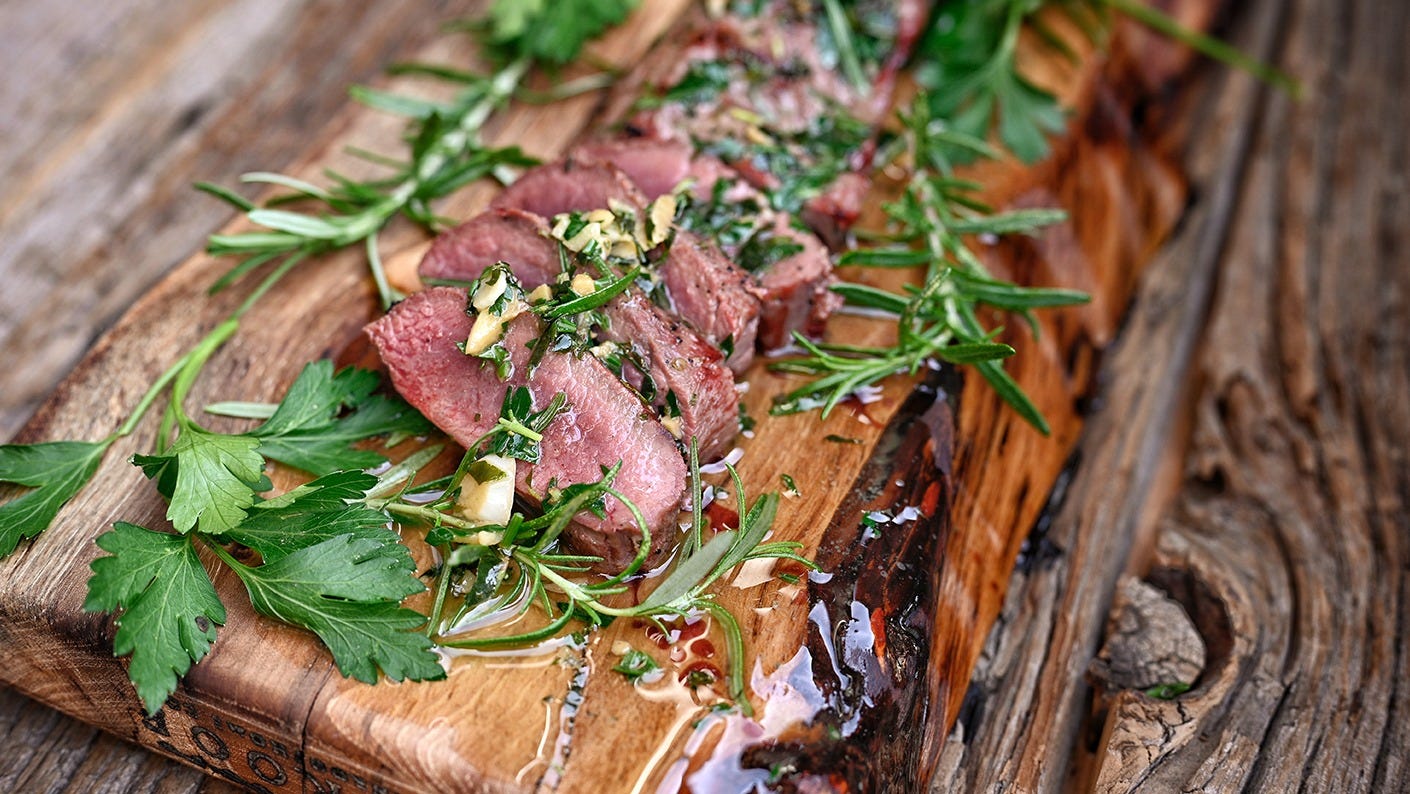 Ingredients: Venison Backstrap
1 whole venison backstrap
3 cloves garlic, minced
4 tbsp. butter, softened
1 tsp. parsley, chopped
1 ½ tsp. dried oregano
2 tsp. rosemary, chopped
1 ½ tsp. sea salt
2 tsp. cracked pepper
Ingredients: For Garlic Butter sauce
4 tbsp. butter
2 cloves garlic, crushed and smashed
½ tsp. parsley, chopped
½ tsp. dried oregano
½ tsp. rosemary, chopped
1 tsp. balsamic vinegar
1 tsp. Worcestershire sauce
½ tsp. cracked pepper
Directions:
Preheat oven or grill to 475º.
Combine 4 tbsp. butter, garlic, herbs, salt, and pepper in a small bowl.
Spread butter mixture evenly over venison backstrap.
Line a baking sheet with foil and place a wire baking rack on top of the baking sheet. Place the backstrap on rack.
Roast for 10 minutes.
Lower temperature to 450º and roast until internal temperature is 125º-130º.
Rest backstrap for 15 minutes.
Prepare the butter sauce while venison rests.
Melt 1 tbsp. of butter over medium-high heat in a small skillet. Add herbs, garlic, and pepper about one minute, mix in balsamic and Worcestershire sauce.
Remove from heat, add remaining butter until melted.
Slice venison, pour butter over top and serve immediately with favorite holiday sides.
For more mouthwatering recipes, connect with Jeremiah on Instagram, or check out his content on Facebook. If you're interested in learning to hunt with a skilled mentor and chef as your guide, check out his Field to Plate classes.
It's our hope you can learn and laugh along with the expert voices we feature on this blog. We want to be clear that the opinions you see featured here are just that: opinions. The content belongs to the authors and is not necessarily the opinion of Vortex Optics.
To learn more about what you've read, please like, follow, and otherwise support our authors.