Your Summer Hunting Reading List
We know what you're thinking: "Nobody said anything about having to read books! This is high school all over again. Thanks a lot, Vortex." Relax! Imagine if instead of Romeo and Juliet, you got to read books about bagging Elk and surviving in the wilderness. Now that's the kind of summer reading we can all get behind.
To help get you through the dog days before next hunting season, we put together some of our favorite hunting books. (And don't worry: There's no quiz at the end.)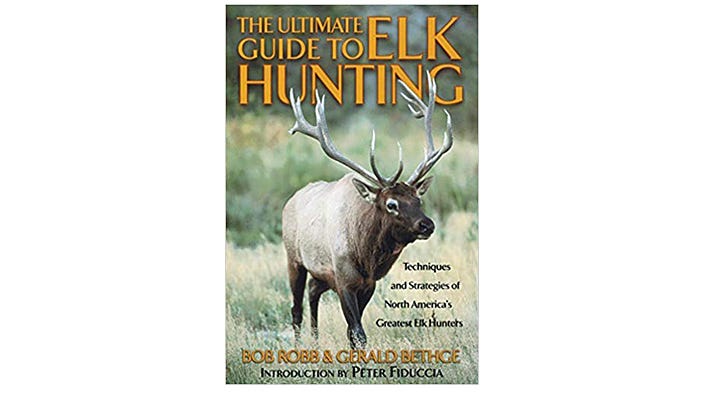 Colin Hornback, Associate Product Marketing Manager
By Bob Robb and Gerald Bethge. (Yes, that is Bethge)
Who will like this book: New hunters, or those new to elk hunting.
This book was very helpful for me as I started hunting elk. It provides really good information about elk habitat, behavior, how to hunt them, calling strategies, and caring for meat in the field. It's a great tool to learn how elk behavior changes over seasons and what needs they are trying to fulfill and when. This is a great read for anyone looking to get into elk hunting and will provide you with all the information you need to get started.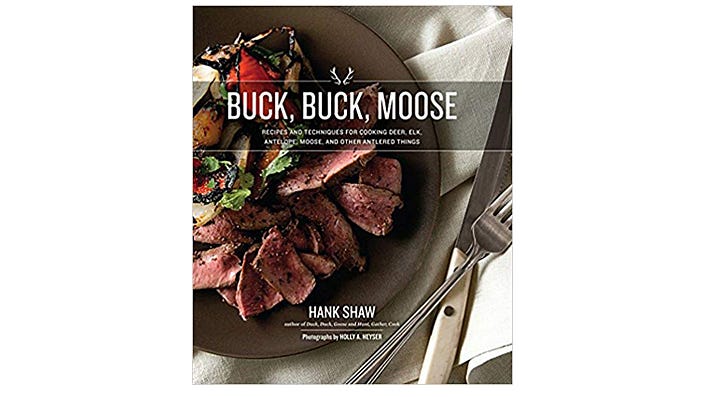 Runner Up
By Hank Shaw
Who will like this book: Field-to-Table hunters; conservation-minded hunters.
For those not satisfied with only using the four quarters, backstraps, and tenderloins. If your desire is to use every part of the animal—and I mean every part—Hank Shaw's Buck, Buck, Moose is for you. While mostly a cookbook, you'll also gain valuable information about how to process your game in the field and how to utilize even the "wobbly bits" as Shaw calls them. There are also a lot of recipes for different kinds of cuisine to keep you experimenting with your game meat instead of using all of it for the same old recipes. Buck, Buck, Moose will give you a new appreciation for your wild game and the deliciousness it will provide you and your family!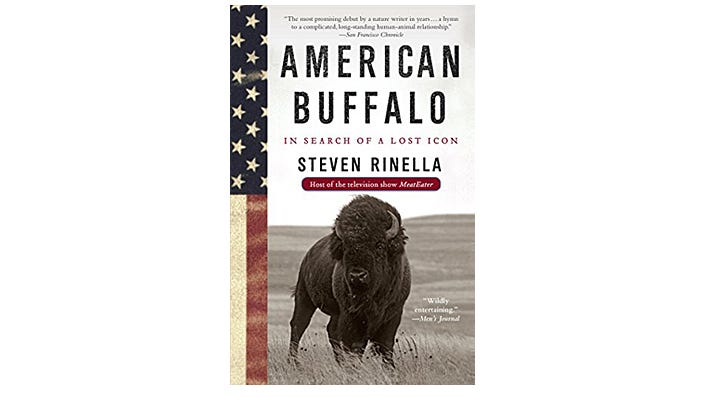 Paul Neess, Customer Engagement Specialist
By Steven Rinella
Who will like this book: Conservationists, hunters, those curious about hunting.
Easily my favorite hunting book, this one was a major springboard for Steve's career. It weaves together a wonderful combination of the saga of the American buffalo, adventure hunting, human history, and a little bit of cooking info. My only gripe is that If you're at all like me, you'll practically read this book in a single sitting.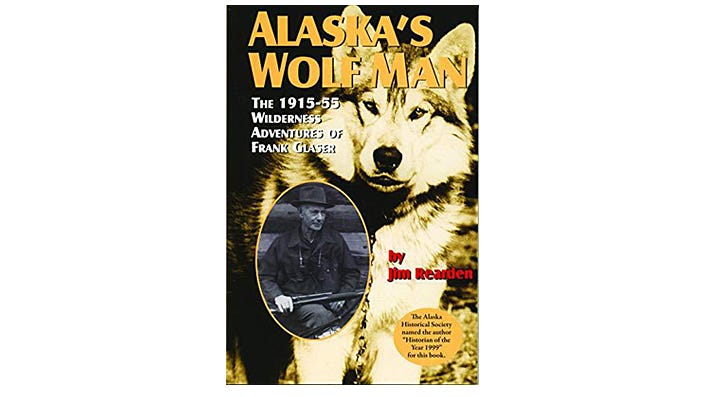 Runner Up
By Jim Rearden
Who will like this book: Outdoorsmen and history buffs.
Just a warning, don't read this book if you think you're a tough, wilderness savvy hunter! Compared to Frank, you're just a babe in the woods. Not purely a hunting book, but enough to make this list. Some may object to the wolf hunting theme, but remember the times were different.
Erik Barber, Social Media Support and Communication Specialist
By Gary Paulsen
Who will like this book: Get your kids excited with hunting and the outdoors.
Reading a book from cover to cover was a painstaking process for me, until a required reading assignment in grade school introduced me to Hatchet. I was 12 years old and, after years of anticipation, finally received my hunter's safety certification and got my first hunting license. A work of fiction, Hatchet documents what happens after a 13-year old boy survives a tragic plane accident that leaves him stranded in the Canadian wilderness. I became entranced with the story, imagining myself alone in the woods, trying to survive.
After school, I'd wander into the large tract of public land across the street from my parent's house to chase rabbits and squirrels with my single-shot .410. Hatchet helped my imagination run wild, which played a significant role in developing a love for hunting and simply being alone in nature at a young age, which still fuels me today.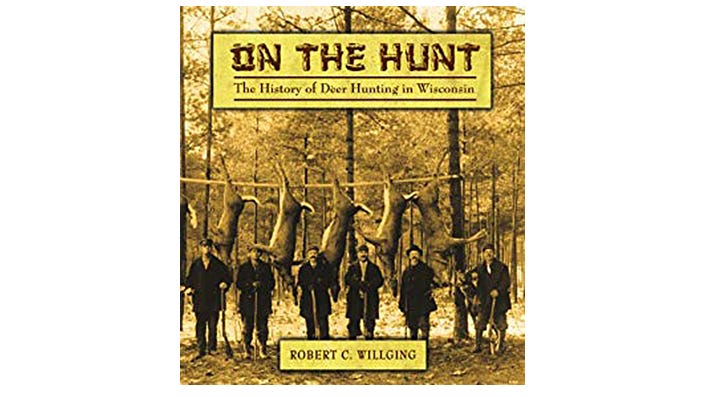 Runner Up
By Robert C. Willging
Who will like this book: White tail fans and history buffs.
Rewinds the clock through the deep-rooted history of the deer camps that make Wisconsin a destination for whitetail deer. If you want to reminisce about north woods deer camp and the camaraderie of sharing camp with friends, this is a must-read.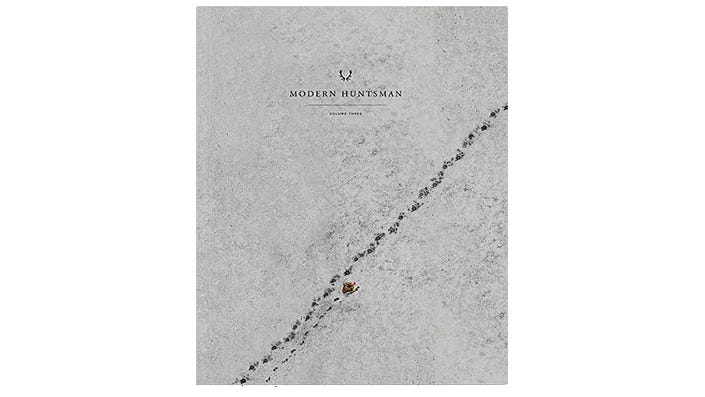 Sawyer Briel, Marketing Communications Manager
Who will like this book: Conservation-minded hunters, those curious about hunting, anyone looking to live vicariously through gorgeous photography.
There's been a noticeable push among hunters lately to take a step back and look at how we share our hunting experiences with the rest of the world (most of whom do not hunt). Is a grip and grin photo the best way to share the experience? How much of your story is focused on only the final step (aka the kill)?
These are all very interesting questions and I chose Modern Huntsman because I think they take a fresh approach to storytelling through the lens of an outdoor lifestyle. Engaging, high quality photos and a focus on the "whole story" versus the end result allows MH to reach potential new hunters and/or advocates for the sport. It's a great coffee table book with a meaningful message. It also looks cool.
Runner Up
By Gordon MacQuarrie
Who will like this book: Old-school waterfowlers, those curious about how hunting used to be, those looking for a laugh.
Gordon MacQuarrie is the true OG outdoor writer. And, he's from Wisconsin. Case closed. Go read some of his stuff, even if you're not into waterfowl hunting.
Got a favorite hunting book? Let us know in the comments below