Straight talk on Straight-Walls
Straight talk on Straight-Walls
Blending old and new technology, a rifle chambered for a straight-wall cartridge may just be your next.
It's simple: Straight-wall cartridges are undeniably cool. These bad-boys push big, heavy pills and pack a wallop. Super effective on nearly all types of game at moderate ranges, straight-wall's are seeing a resurgence in popularity - and for good reason.
Straight-wall Specific Optics: The Vortex Crossfire® II Straight-Wall Riflescope boasts a BDC reticle optimized for the ballistic curve of most popular straight-wall cartridges – further enhancing down-range accuracy.
History: The cases of straight-wall cartridges runnith over with history and nostalgia. Military adoption and use of the .45-70 Government in 1873 fueled its popularity among North American sportsman, Hollywood westerns gave straight wall's glamour on the big screen and word of mouth accounts of their effectiveness sealed the deal. No matter the developments cartridges experienced over time, straight-walls were here to stay – and in recent years, some high-performing additions to the straight-wall family are giving hunters and shooters added performance they need in a straight-wall option.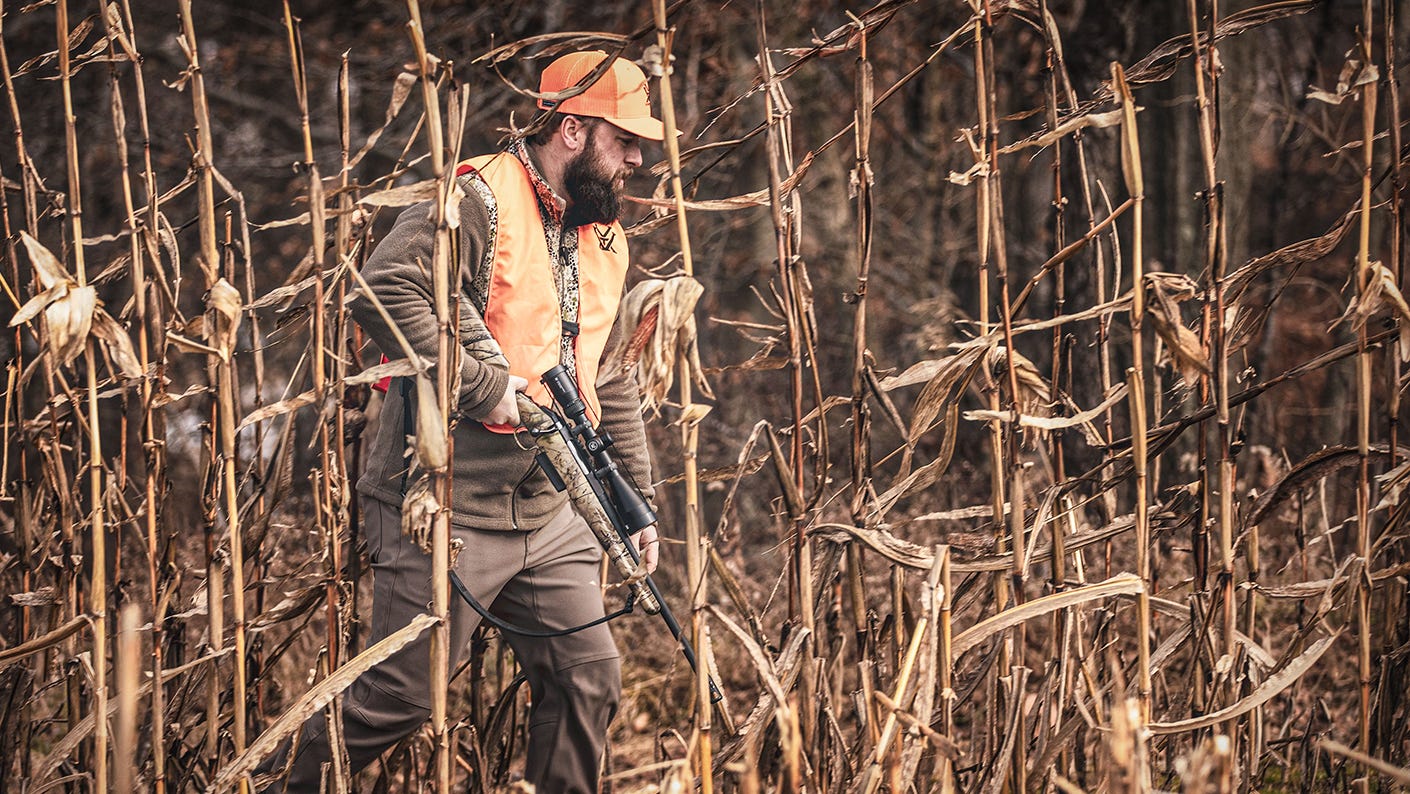 A better option for Deer hunting? For some folks – Yes! Deer hunters in state's like Michigan, Ohio, Pennsylvania, Iowa, and Indiana are reaping the benefits of game agencies rolling straight-wall cartridges into seasons previously resigned to shotguns and muzzleloaders. This is great news for hunters who put a premium on accuracy, increasing their effective range and want to own/use a firearm sure to be more versatile on out-of-state hunts as well. All this, while producing less recoil than their afore-mentioned counterparts. And when compared to a muzzleloader, straight-wall rifles are much easier to clean, load, as well as enable a fast follow-up shot if needed.
Straight-wall cartridges abound. Traditional straight-wall cartridges used for deer hunting include the .45-70 Government, .444 Marlin, .375 Winchester and .44 Magnum. New kids on the block, like the .450 Bushmaster (optimized for the AR platform), and .350 Legend shine in the deer woods these days as well. The .350 Legend is a modern solution to modern problems – or at least modern game regulations. Based on a lengthened .223 case and delivering a .357 diameter bullet, this efficient cartridge eclipses the 30-30 in performance with less recoil – serious attributes solidly falling in the plus category.
Your Gun, Your Choice: Classic lever guns, AR platforms, traditional bolt rifles, Ruger No. 1's and even custom, long-range-styled rifles, you can find the form factor to match your style of hunting.
What once was old, is new again when it comes to straight-wall's and firearms chambered for these cartridges. Take advantage of the performance they offer and put the odds of a full freezer in your favor this fall.
It's our hope you can learn and laugh along with the expert voices we feature on this blog. We want to be clear that the opinions you see featured here are just that: opinions. The content belongs to the authors and is not necessarily the opinion of Vortex Optics.
To learn more about what you've read, please like, follow, and otherwise support our authors.