Part Two of Intro to the Shooting Sports: Gear Up and Gun on a Budget
Gear Up and Gun on a Budget - Part Two
Time to Lock and Load
(This is part two in a two-part series. If you haven't checked out part one yet, click here to get started.)
By now, we've convinced you the shooting sports are a phenomenal way to spend your free time and you're chomping at the bit to get going, right? We've also probably got you looking online at the slew of potential products to choose from, watching the dollar signs go up and up in your mind's eye!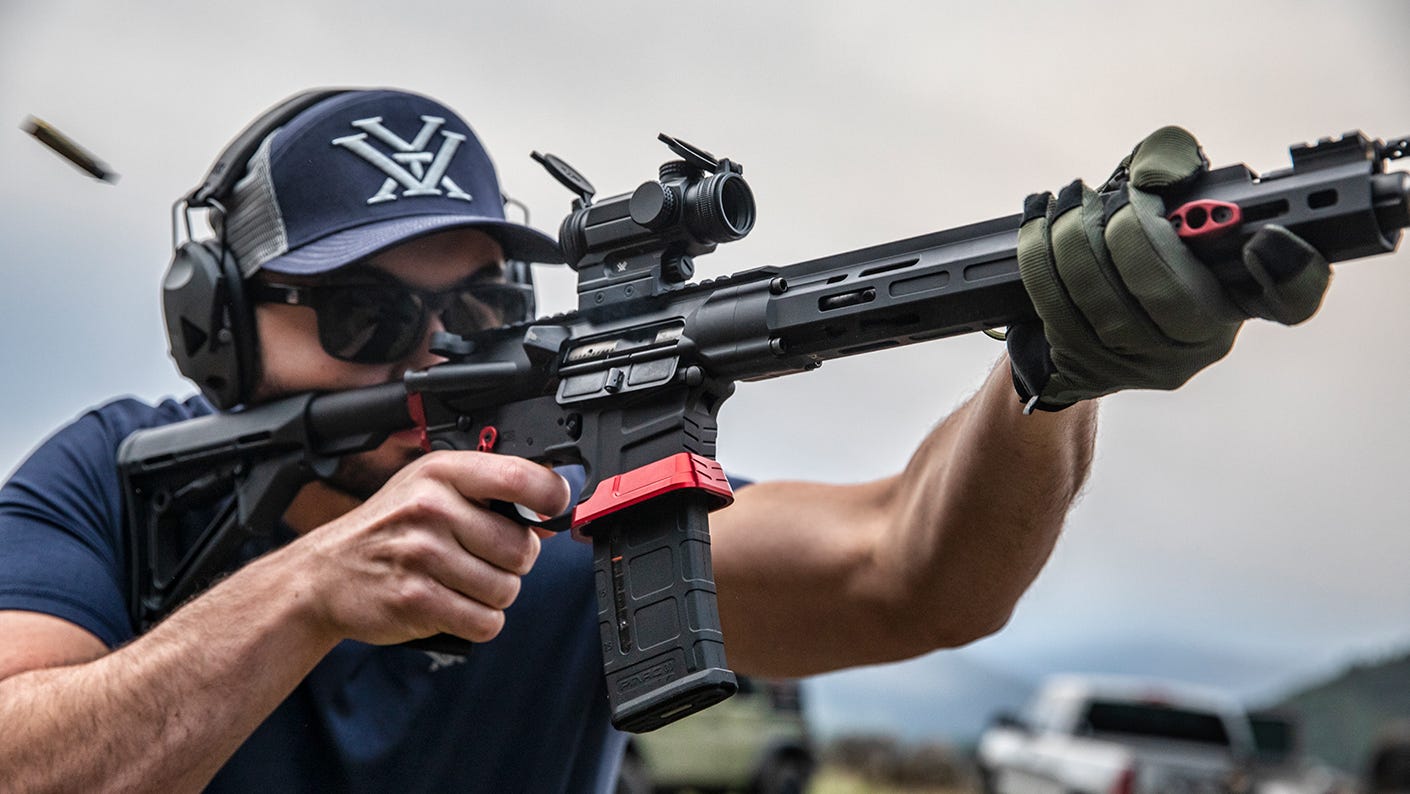 You don't have to have top of the line gear to get started in the shooting sports. In fact, you might already have at least some of what you'll need.
There are some pieces of gear you'll need to sequester prior to heading off to your first match to avoid frustration or potentially being unqualified to compete in a certain division/class. It's not uncommon that you may need to buy a thing or two to get ready, nor is it uncommon that you may have some of the necessary tools, or at least the minimum necessary pieces to qualify, right at your immediate disposal already!
Let's take a look at what it takes to get started.
Action Shooting Sports
Go to any action sport match (We're especially looking at you, 3 Gun!) and the variety of gear will never cease to amaze. There's folks in blue jeans and T-shirts running store-bought AR-15's right next to professional shooters with sponsors emblazoned over every inch of their body, in performance apparel using ultra-custom, high-end race guns and equipment. Neither is necessarily right or wrong, and where you go from here will depend on how bad you catch the bug and how much coffee you're willing to forego in order to save the cash for new gear and ammo.
3 Gun, the Gear Head's Dream Come True
Without a doubt, 3 Gun is going to be one of the most gear-intensive sports to start, which shouldn't come as much of a surprise – the reason is in the name! More guns simply equals more investment in the sport.
The Vortex Nation Podcast did a special on putting together the most affordable, and yet still reasonably functional, 3 Gun loadouts with our friend Dave Hartmann from The 3 Gun Show. Their max budget was $1700, or approximately the amount of money the average single person spends on dating in a given year. Check that episode out here.
Which division you compete in will have a profound effect on the gear you need, but generally speaking, a reliable pump shotgun in 12 gauge, a double stack 9mm polymer-framed pistol and a factory-built AR-15 in 5.56 will get you in. Put a red dot on the AR and you're all set for limited division without the need for any other optics. The nice thing is, too, these guns will come in handy for so many other things like hunting, home defense, plinking, concealed carry, etc. Having all three also sets you up to go in pretty much any other kind of action shooting that focuses on just one or maybe two of those platforms.
Buy once, cry once! (For even more on getting started, check out this video on the top five tips for beginners.)
Going Long
Long range matches, like the Vortex Extreme or other PRS-style matches, will require a different set of tools. Again, no need to go crazy, and some careful consideration on the rifle and equipment can get you setup for both competition and hunting if you want.
Generally speaking, a bolt action rifle with a one-piece picatinny rail on top and chambered in an easy-to-find cartridge that's well-known for its accuracy out of factory ammunition is a good start. (Only have a gas gun at the moment? No worries. Take a look at this blog to learn more about gas guns vs. bolt guns.)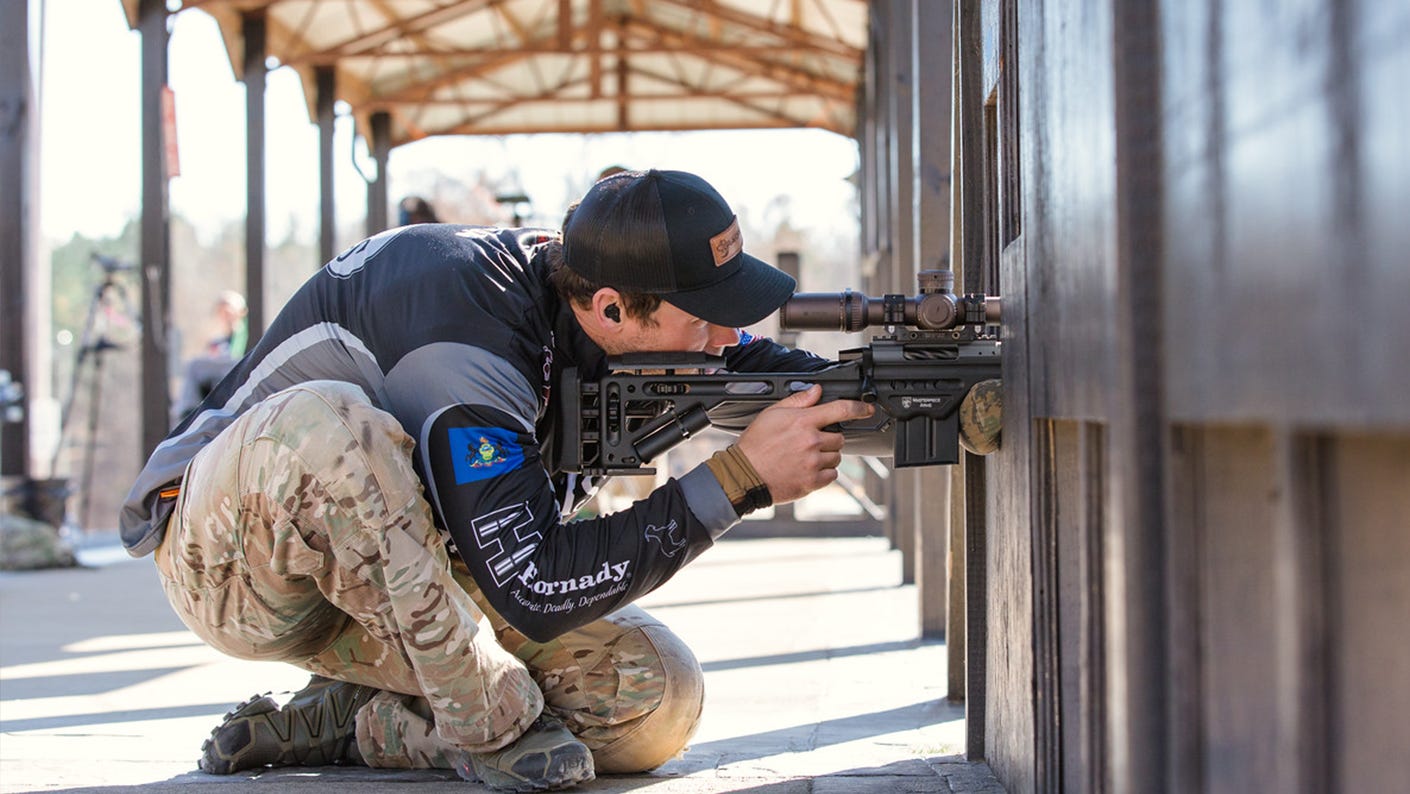 Gas gun or bolt gun, with some practice and a solid optic, you have what you need to start shooting long.
The optic will play an extremely important role in getting rounds on target. In dynamic shooting scenarios, something with tall exposed turrets that dial accurately and reliably, a comprehensive reticle in either MOA or MRAD, and the understanding of how to use either of those two units of measure to account for bullet drop and wind corrections at distance is all you need. (If you're trying to learn how to use a "Christmas tree" reticle, check out this podcast.)
Our crew even proved that while certainly nice to have at times, tons of magnification and parallax adjustment aren't even always necessary when they took a 3-9x40 Diamondback® Tactical to 1,000 yards on a setup that overall cost less than $1,000. See the setup, and the shooting, here.
Jimmy and Erik from our marketing department also took a couple of Ruger Americans in 6.5 Creedmoor with Diamondback® Tactical First Focal Plane 4-16x44 scopes to the Vortex Extreme and had everything they needed for right around the $1,000 mark. Check out their adventure here:
(If you have a rifle and an optic already, but want to make sure you're dialed before heading to the range, check out this video on sighting in your rifle.)
Which is Cheaper to Start?
Static shooting events place primary importance on the firearm, its sighting system, and the shooter behind the trigger. This makes any additional equipment outside the gun itself even less essential than the action shooting sports, making barriers to entry even smaller for new shooters … It can also just mean those who get bit by the bug have an excuse to pour more resources into the firearm and the optic, so it could just be a wash, too!
The action shooting sports have one main advantage – a lot of the same equipment can be carried over and used in other divisions, or even totally other sports with little to no modifications.
In static shooting sports, however, firearms and any related accessories are often very specialized to one particular sport or division. We wouldn't recommend a skeet shooter try to use their scatter gun in F-Class shooting at 1,000 yards for ultimate precision, nor would an NRL 22 shooter want to try and hit clay pigeons with their precision rimfire rifle. Each discipline will require its own unique set of equipment and gear, and you'll want to do your own research to see who is using what. Luckily, most all these sports will have some kind of governing body that lays out specifications for requirements in gear.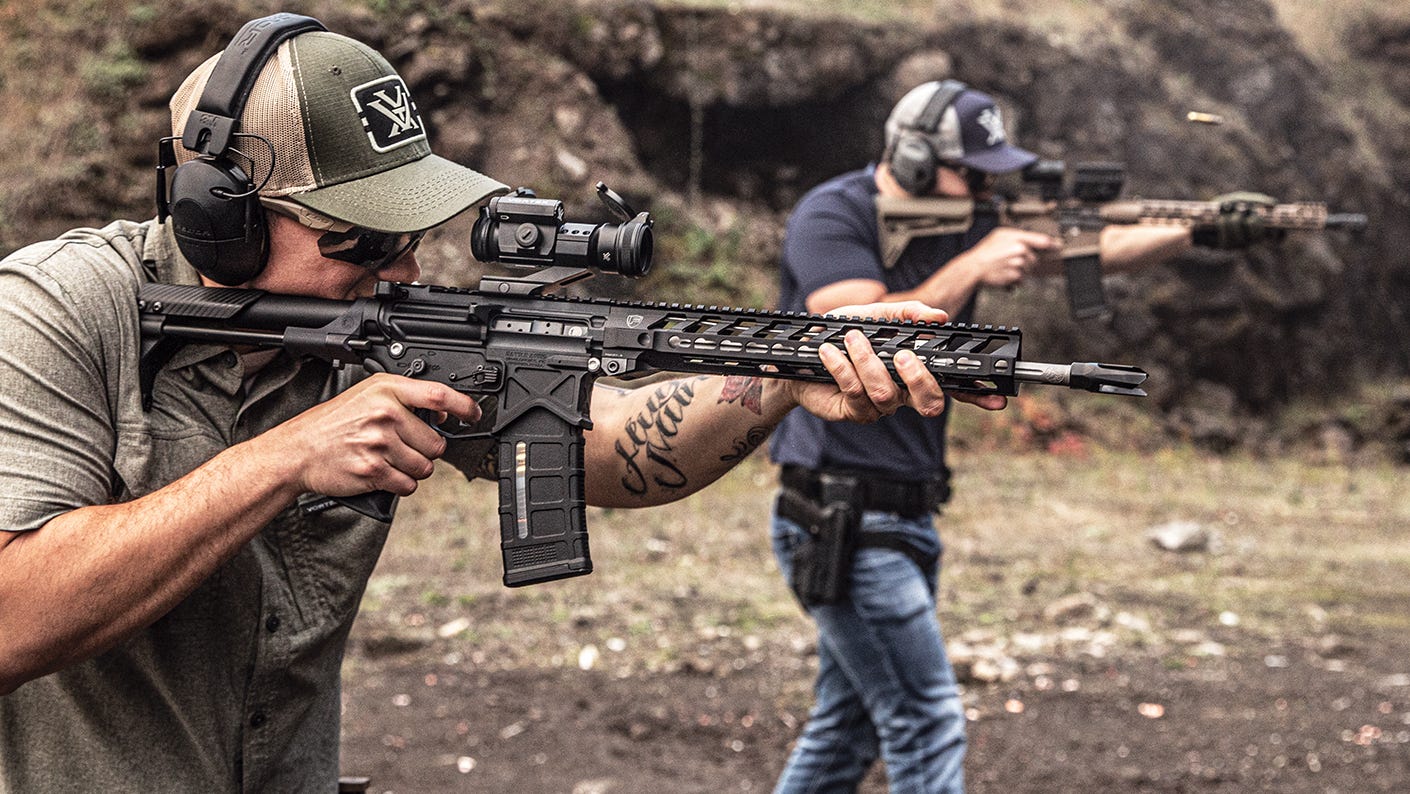 Shooting with competitors who have more experience is a great way to learn. Plus, they can make recommendations about your gear that will help you save time and money.
There's also certain to be seasoned vets/pros in each sport that share their equipment loadouts with other enthusiasts on social media, or at their local ranges. Look to these people and ask them questions whenever possible to learn what would be best for you. They all started out as beginners at some point, too, and in our experience, are always happy to learn that more people are interested in the same sport they have come to love after so many years.
Hopefully, this series has you ready to head out to a match, or at least start asking questions at the event of your choice. It's up to you where shooting will take you, but you're never alone in the search. If you ever have any questions about competitive shooting, or the best optic to get you into the game, please reach out on social media, email us, or give us a call. We hope to see you in the field!
It's our hope you can learn and laugh along with the expert voices we feature on this blog. We want to be clear that the opinions you see featured here are just that: opinions. The content belongs to the authors and is not necessarily the opinion of Vortex Optics.
To learn more about what you've read, please like, follow, and otherwise support our authors.