The perfect cocktails for toasting a successful hunt.
Hunting season is the perfect time to get together with friends and family. Whether it's telling big buck tales around a campfire, or paired with backstraps hot off the grill, these four recipes will have you toasting fall. (No Pumpkin Spice included …).
Nothing adds tines to that buck you shot last year like this bit of perfection from the heart of Wisconsin. From the Old Fashion capital of the world comes a classic served at deer camps and supper clubs across the badger state.
2 oz. brandy
1 orange slice
2 maraschino cherries
1 tsp. sugar
3-4 dashes of bitters
Lemon lime soda
Ice
In your Vortex® mug muddle orange, cherries, sugar, and bitters.
Add brandy and ice.
Top with soda.
Stir. Sip. Be happy.
---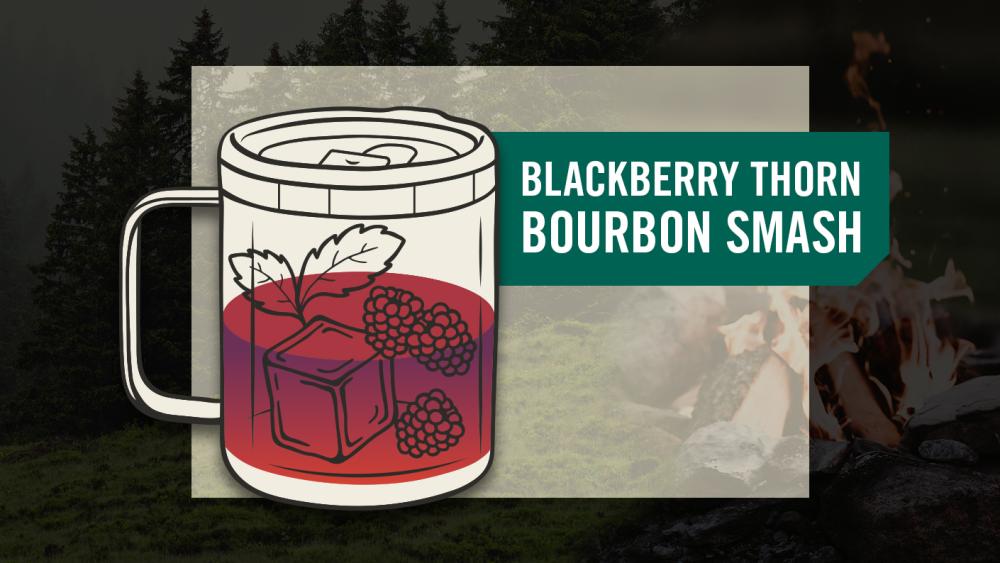 Sweet up front with a little poke of bourbon, our Blackberry Bourbon Smash is the kind of iced drink that'll warm you up. Perfect for campfires, getting a game of euchre going, and toasting a successful hunt.
5 blackberries
4 mint leaves
1/2 tsp. sugar
2 oz. bourbon
1/4 of lemon, juiced 1/2
8 oz. seltzer (about a cup)
Put ice in your Vortex® mug.
Add berries, mint, and sugar to a shaker or pint glass.
Mash the berries, muddle the mint.
Add bourbon and lemon juice and shake or stir to combine.
Pour into mug and add seltzer.
Stir. Sip. Sigh.
---
The perfect lubrication to get that uncle with all the stories rolling, our take on the Hot Toddy is a crowd-pleaser.
1 cup boiling water
1 shot whiskey
2 tsps. honey
1/4 of lemon, juiced
3-4 cloves (optional)
Boil the water. Pour into your Vortex® mug.
Add remaining ingredients.
Stir until honey dissolves.
Sip. Smile. Put your feet up.
---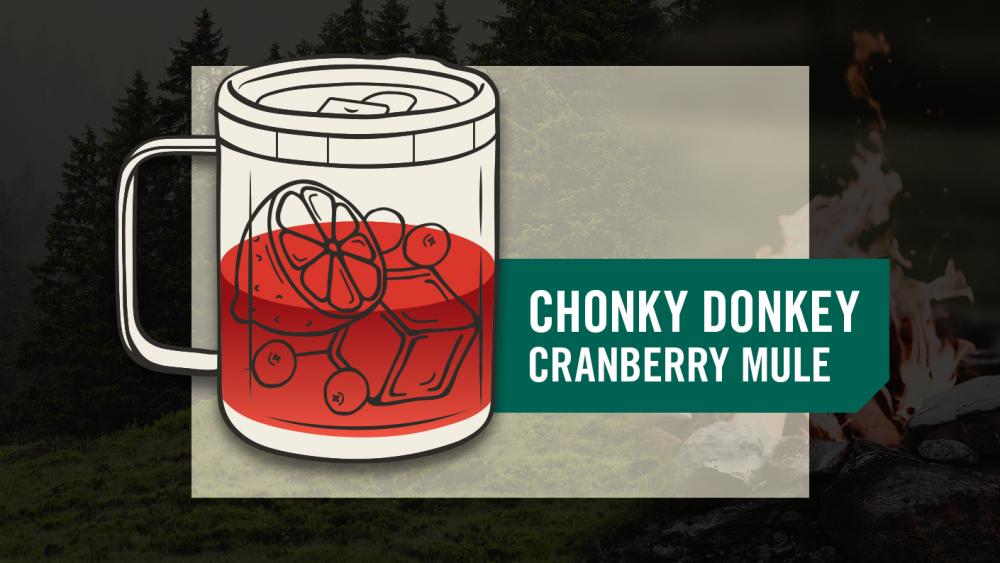 This Mule's bringing something extra to your sipping sesh, namely the Wisconsin state fruit in all its tart glory. One tip for the best flavor: Stir or shake with care to make sure your ginger beer stays bubbly.
4 oz. of cranberry juice
4 oz. of ginger beer
2 oz. of vodka
1 lime half, juiced
Ice Cubes
Put ice in your Vortex® mug.
Add the juice, soda, vodka, and lime juice to a shaker or large glass.
Lightly stir or shake.
Pour. Sip. Chill.
To countdown the days until deer season with us, head to countdown.vtxnation.com.
It's our hope you can learn and laugh along with the expert voices we feature on this blog. We want to be clear that the opinions you see featured here are just that: opinions. The content belongs to the authors and is not necessarily the opinion of Vortex Optics.
To learn more about what you've read, please like, follow, and otherwise support our authors.