How to glass like the pros
How to glass like the pros
From eastern timber to western mountain peaks, midwestern swamps to southern desert foothills, we're lucky to live in a country where big game roams wild. But no matter where you hunt, before you can fill your tags, you've got to find your quarry first.
While some tactics work no matter where you are, to give yourself the best chance at filling your freezer, you need to adapt your tactics to the region, and the animal you're hunting. Read on to join four of today's best hunters as they stalk some of their favorite game.
Elk are easily one of the best tasting animals in my freezer, which makes the difficulty of hunting and packing them out well worth the effort. I've hunted elk in the intermountain west in a variety of terrain and vegetation from early August to late December in everything from sagebrush covered flats, to dense canopy forests, to high-mountain, moderately open country. And while the tactics for hunting elk in each season and terrain type is unique, I use similar methods for finding bulls and getting in close.
Don't ignore wide-open country. Elk are a plains species. They can spend all day in wide-open sagebrush country if they have food and water, and open country can make them feel safe since they can see all around. I've seen bulls at 10,000 ft. in late December on wind swept mountain sides, and herds of elk in low elevation sagebrush in 100-degree weather.
Use a tripod and glass slowly. Elk are easier to see than other big game animals due to their size and color, which causes some people to move too quickly with their binoculars, assuming if there was an elk, it would be obvious to see. But elk can blend in easily when they aren't in the wide open. Move slow, use a tripod, and look for antler tips, small patches of hide, or movement.
Glass the edge habitat. Elk tend to come slowly out of bedding habitat and frequently stay close to the timber where they feel safe.
Glass the shadows. In the heat of the day, even during archery season when it is hot out, I've found more elk than I can remember by continuing to glass when other people are napping or back at the truck. Find a high spot and glass from above on a tripod in a grid pattern. I've also found a lot of elk in the middle of the afternoon getting up for a quick bite, or to get water. If you're consistently out hunting and glassing during this time, you'll see elk.
Join Argali in the field for a hunt in one of America's last true wild places with this video.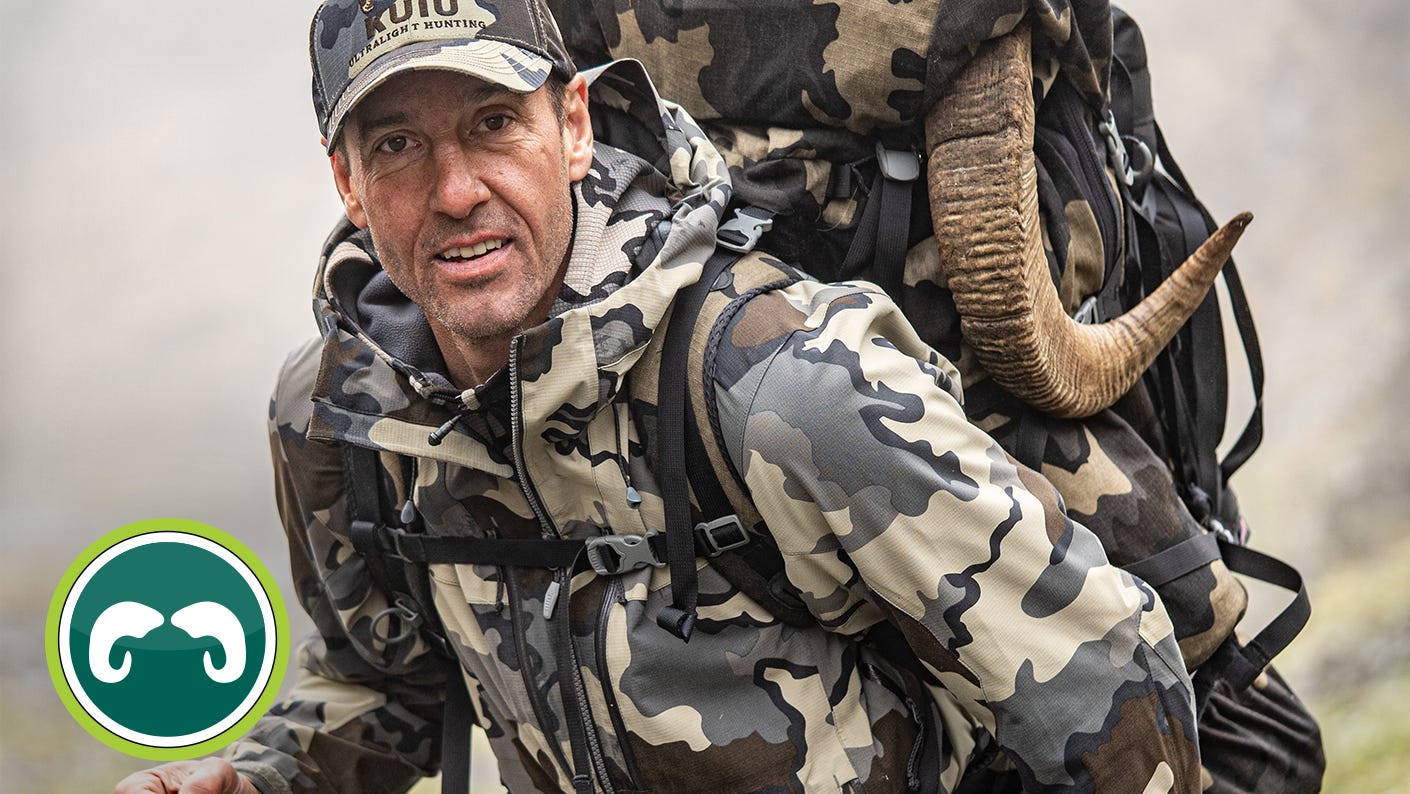 Sheep hunting is a test of all aspects of a hunter's capabilities, including glassing and animal judging, physical fitness, mental toughness, patience, determination, and shooting abilities. These challenges are faced at high elevations and often in steep and rugged country. Why do it? Because the greatest challenges offer the greatest rewards. Here are four glassing tips to help you fill your tag.
Use your map to plan each day. Aim for locations offering expansive glassing opportunities (ridges and peaks) that allow you to cover an area with confidence and move on to new areas.
Check the high-value areas first. Skylines, shoulders, and grass patches to start, but don't neglect rocky slopes, as rams can be found there also.
Get the right glass. A 60x spotting scope with a smooth and steady tripod is going to be the key to selecting the right ram. Don't leave home without it!
The ability to cover ground quickly will open up more opportunities. You can't find sheep if you're not moving when it's time. Use 10x binoculars to quickly glass close-up areas while standing and on the move. When it's time to sit down and pick the mountains apart, the 10x binoculars and the 60x scope will work in tandem to spot animals and to identify whether something is worthy of closer inspection.
To get more tips from Greg McHale, including how to glass in the snow, checkout his blog series, and learn to navigate with old school tools of the trade with this podcast featuring Greg.
Glassing Whitetails with Mark Kenyon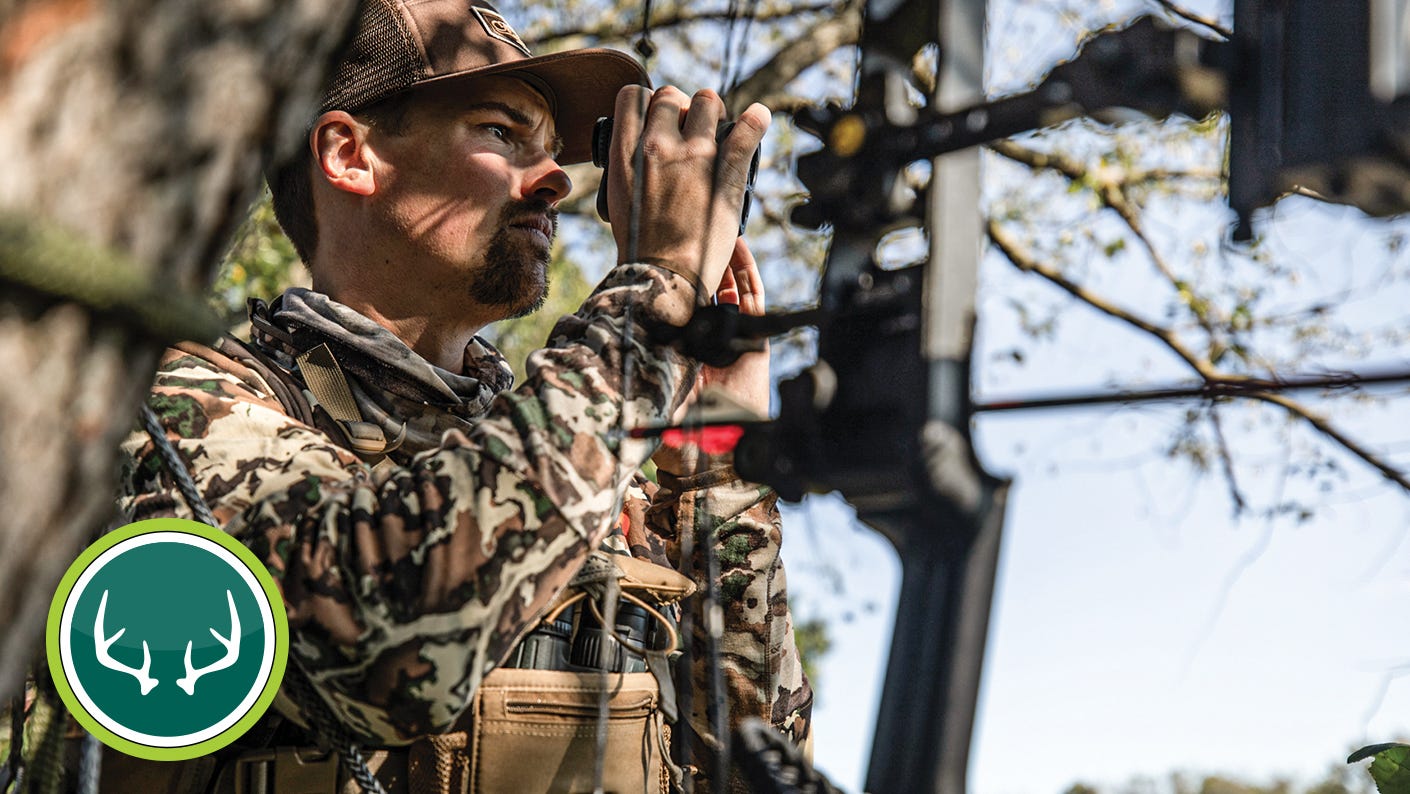 Whitetail deer are the most pursued and beloved big game animal in North America, and for good reason. A mature whitetail buck is arguably the greatest survivor in the North American animal kingdom, navigating both wild and human predators, across terrain as diverse as the suburbs of New York City, the marshes of Michigan, and the mountains of Montana. They are the ultimate quarry for hunters looking for a true chess match.
Just as in chess, a good view of the playing field and an understanding of where your opponent might move next is of the utmost importance. In the deer hunting world this means glassing.
A few well-informed hunts are better than dozens of uneducated sits. The key is to gain useable intel about local deer movement through long-distance observation. If you don't have a clear handle on what local deer are doing, set up away from high activity zones but with a clear view them, and watch from a distance. Don't move in for the strike until you've seen exactly how deer are moving through a given area and have developed a plan with that knowledge in mind.
Mature bucks move the most at dawn and dusk Lowlight visibility is of particular importance for whitetail optics. Make sure to choose binoculars or a spotting scope with the best low-light performance you can afford. First and last light movements are often the very most important to see. Don't miss them.
Stabilize your glass. Binocular tripods are most popular in the western world, but whitetail hunters would be wise to learn from their big game hunting brethren. If setting up for a long-distance scouting session, there's no easier-on-the-eyes option than binoculars, and a tripod makes that kind of glassing session an entirely more stable and clear proposition.
Add a phone adapter to your repertoire. By attaching a phone to your spotting scope, you can record videos of exactly what you're observing, allowing you to review the footage later and better analyze the movements and deer you identified. A phone-screen view can also be easier on the eyes during long glassing sessions.
Want to make hunting your career? Checkout this podcast with Mark Kenyon on how he started Wired to Hunt.
Glassing Mule Deer with Remi Warren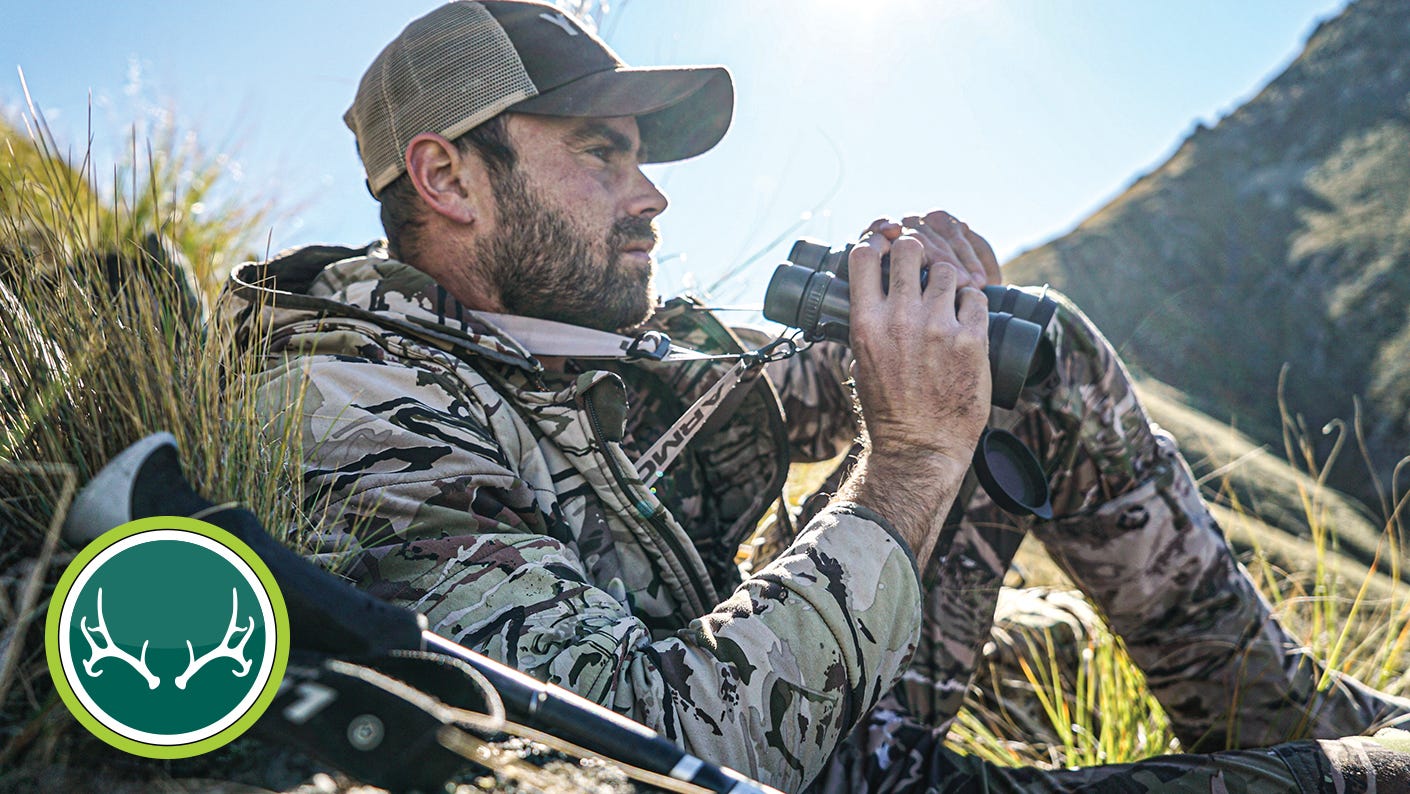 Mule Deer hunting is the ultimate spot and stalk game. They can be found scattered from down in the arid high desert foothills to up in the highest elevation rocky alpine basins. There are plenty of places for them to hide high and low. I believe there is no greater challenge out west than hunting mature mule deer, but before you can even attempt to slip within range, you have to know how to find them.
Vantage up. Finding a good spot means finding a good vantage. Being able to look over a lot of prime country from one spot makes you more effective. You can cover more country during the optimal hours this way. Big deer can be few and far between. The more ground you can glass, the more opportunity you have to turn up a buck.
Lock down. Taking the shake out of your binoculars is a proven tactic to picking up more animals. Using a tripod is a great addition to your glassing set up. If you don't want to use a tripod, sit down with your back supported against your pack and get comfortable. Then, lock your elbows to your knees and hold the binoculars by pinching them between the bill of your hat and your hands.
Cover up. Additional light hitting your eyes or optics can lead to a less clear picture through your binoculars or spotting scope. It is best to glass from the shade, but that is not always possible. Use your jacket to cover up and block the ambient light from hitting the back of your optics. You will be surprised how much better you can see. This trick allows for better concentration while glassing and cuts down on any eye fatigue.
Break it down. Start early in the morning by focusing on feeding areas with good browse. As the day progresses focus on bedding areas. Mature deer like to bed with the wind at their back, and the shade on the downhill side of cover. Focus on areas that match that description. In the evenings, refocus on feeding areas. If you are hunting during the rut, find the does, and the bucks will be nearby.
To get an inside tip on calling in monster elk, checkout this blog from Remi Warren, and to get more on hunting mule deer, checkout this podcast on early archery mule deer hunting featuring Remi.
It's our hope you can learn and laugh along with the expert voices we feature on this blog. We want to be clear that the opinions you see featured here are just that: opinions. The content belongs to the authors and is not necessarily the opinion of Vortex Optics.
To learn more about what you've read, please like, follow, and otherwise support our authors.