Introducing the Razor UHD
Introducing the Razor UHD
Whether you're glassing a trophy buck or picking apart thick cover to cross another rare bird off your list, it's the details that matter. The twitch of tail or wing, the shift in a shadow, the momentary reflection of the sun off a single antler tine—how many times have you missed it?
With the Razor UHD, you get an unparalleled level of fidelity and clarity, bringing all those little things you've been missing into ultra-clear focus.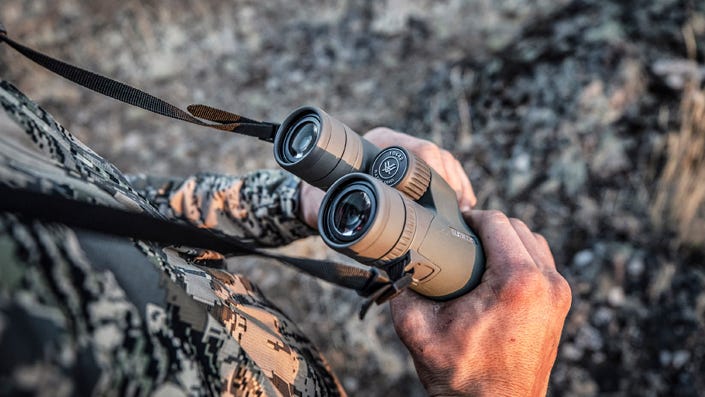 The Razor UHD is built from lens-to-lens for those who demand the best, providing exceptional optical quality, color fidelity, and dramatically reducing chromatic aberration. XR™ Plus Coatings allow in more light to conquer those low-light situations, and multi-layered, dielectric coatings on the prism keep images bright and clear.

The Razor UHD is just as at home in the wide open mountains as it is in the deep dark woods, bringing you an unprecedented amount of brightness and clarity.
Outside and in, the Razor is engineered tough, featuring a magnesium chassis for lightweight durability, and Rubber Armor on the outside for a non-slip grip and long-lasting protection. Ultra-hard, ArmorTek® lens coatings and Argon gas purging lock the elements out, helping make the Razor waterproof, fogproof, and weatherproof for even the hardest hunts. It's a new era in observation.
Can't wait to get your hands on them? Find out where you can buy a Razor UHD.